ASE and Cumbria SLP TeachMeet - How do we inspire our students?
Dallam School Haversham Site
,
Milnthorpe
LA7 7EH
,
United Kingdom
As we start the fourth year of teaching the latest specification of the Science GCSEs, this event is all about finding and sharing ideas that make science at KS3/4 exciting and special. 
North West (Cumbria, Lancashire, Greater Manchester, Merseyside, Cheshire and Isle of Man)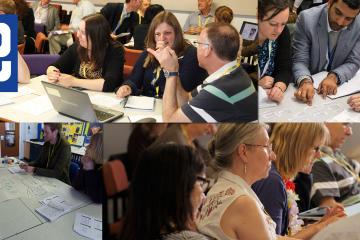 Full details
There will be presentations to give you a range of ideas, but equally important there will be lots of time to share ideas with colleagues. If you would like to contribute with a short presentation of your own you will be very welcome so please contact ASE Field Officer, Pat Dower patdower@ase.org.uk
This Teachmeet is suitable for any Science teacher or Educator of students 11-16. We recognise that travel and timing can often be a challenge in Cumbria, but are keen to not let that get in the way. We hope that your SLTs recognise the value of subject-specific CPD and networking and so will support you to leave school a little bit early to attend the event!
This event will focus on Working Scientifically and Physics.
We are delighted that Data Harvest will be providing some data logging equipment as a prize draw in a raffle at the TeachMeet and also everyone attending can enter for the big end of year draw for an even bigger prize!
Outcomes:
You will have ideas of how to inspire students using ideas of how key concepts can be delivered in the classroom.
You will have met other Science teachers in a friendly, lively meeting where you will be able to network and pick up tips to make a difference to what we do.
You will have a range of strategies/resources suitable for delivery in the classroom
Timings:
14.45-15:15          Refreshments and Networking
15.15-16.45          Short presentations from subject specialists in Physics and Working Scientifically followed by                                         teacher discussions and sharing of ideas.
16.45-17.00          Summary and reflections
Venue location
Dallam School
Heversham Site
Milnthorpe
Cumbria
LA7 7EH