ASE Annual Conference 2022
05 January 2022

-

12 January 2022
The ASE is delighted to be hosting its Annual Conference at Sheffield Hallam University from 5th to 8th January 2022, with International Day being delivered Online on 12th January.
11-19 Teachers
Early Career Teachers
Primary
SLT
Technician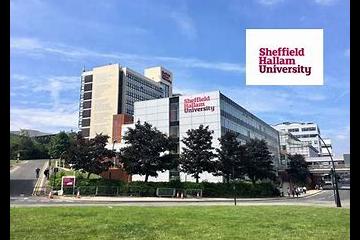 Session proposals are now invited
Session proposals aare now with ASE Committees for decisions as to which sessions will form their programmes.
Please note that International Day will be delivered Online on 12th January 2022 with the main face to face conference days from 6th to 8th, with a reduced timetable on 5th January spotlighting key areas yet to be determined.
Technicians Day will be on Thursday 6th January 2022 and proposals remain open until the end of July 21 - please complete the questionnaire on the link below if you'd like to present a technician session:
https://www.surveymonkey.co.uk/r/ASE-TechsDayJan22
For queries please email conferences@ase.org.uk
Programme Themes
The ASE Committees have decided on the following themes to underpin sessions for the 2022 Annual Conference:
Primary: Diversity, Sustainability, Science for All, Scientific Literacy Post-Pandemic, Outdoor Learning and Cross Curricular Science.
11-19: Innovative Practical Science, Science in the Classroom, Increasing Diversity in STEM, Science for All, Developing Curriculum Features for Science, Science Leadership. The Committee welcomes submissions that include practice related to research and policy.
Technicians: Practical Science, The Technical Role, Science Leadership
International: Sustainability, Assessment of Science Education, Innovation in Science Education