ASE Home Counties ABM and networking opportunity
Your local region committee of the Association for Science Education will be holding their Annual Business Meeting and networking opportunity 
11-19 Teachers
Primary
Technician
Home Counties (Bedfordshire, Buckinghamshire and Hertfordshire)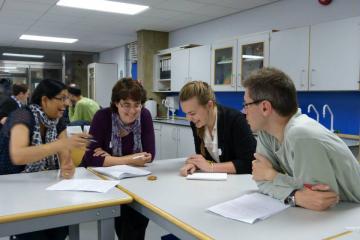 Full details
Your local region committee of the Association of Science Education will be holding their Annual Business Meeting on Wednesday 21st October 2020 at 4.30pm via Zoom.
At this meeting, the committee will discuss the previous year and make plans for events to be organised for 2020-21 to support teachers in our region.
If you would like to attend, make suggestions or would be interested in joining the committee, please contact region Chair David Paterson (david.james.paterson2@gmail.com)
We would also like this to be an opportunity for people in the region to network/ share experiences of teaching in this covid enviroment and any tips that you would like to share with others.
Refreshments from 16.30 at your home.
An email with the Zoom link will be sent out the morning of the meeting.