ASE Northern Ireland Biennial Online Conference 2022– On the road back...
The ASE Northern Ireland biennial conference is designed to re-energise and motivate teachers and technicians!
11-19 Teachers
Early Career Teachers
Primary
SLT
Technician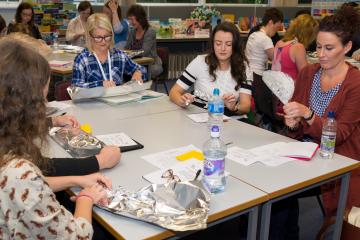 About the Northern Ireland Conference
Our biennial NI event is online for 2022, with 5 concurrent workshops encompassing areas of interest for Primary, Post-Primary and Technicians. It is hoped that there will also be an option to access recorded workshops after the event, subject to agreement from presenters for their sessions. Zoom Links will be circulated to the emails registered on Eventbrite on the afternoon of 16th June.
The programme is available to view on our live digital platform Sched and is attached as a PDF under the Files link below. We would love you to join us!
For queries, please email conferences@ase.org.uk
Files

ASE N I Conference 17 June 22 - Programme.pdf
Click links to download individual files or…