ASE Primary Science Hub (SE London and Kent) (6)
Every half-term, we aim to facilitate tailored primary science CPD for the SE London and Kent region to support new and experienced primary science subject leaders
London
South East (Kent, Bromley and Bexley)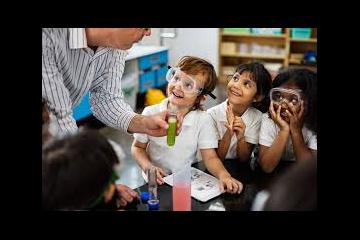 About these sessions
Every half-term, we aim to facilitate tailored primary science CPD for the SE London and Kent region to support new and experienced primary science subject leaders, focusing on different themes, some of which are listed below
assessment
curriculum progression
diversifying the curriculum
national and local initiatives updates
We will also provide opportunities for networking and reflections on current best practice through expert input and collaborative learning.
Sessions will be hosted by David Church CSciTeach, who is currently chair of the ASE Primary Science committee and Sarah Bryant, primary science consultant for Harris Federation.
Sessions will accommodate a maximum of 15 per session, and take place at Harris Garrard Academy (Primary Phase), Yarnton Way, Erith, Kent DA18 4DW
This is the last module in the series.
Free for ASE members and £10 for non-members.
For queries, please email conferences@ase.org.uk
Please note that all booking data will be retained by Harris Garrard Academy.