ASE Primary to Secondary Transition Planning event.
To Support secondary Science teachers gain information about Y6 pupils and their Science knowledge to allow pupils a smooth transition to Y7
North & East Midlands (Nottinghamshire, Derbyshire, Leicestershire, Northamptonshire, Lincolnshire and Rutland)
West Midlands (Herefordshire, West Midlands, Shropshire, Staffordshire, Worcestershire and Warwickshire)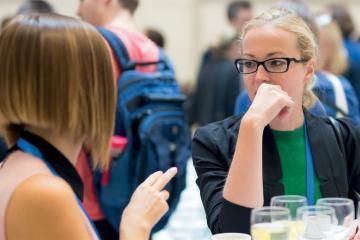 Full details
Time: 1600 -17.30
Name of Session Transition planning
Aim of Session: Supporting secondary teachers gain information about Y6 pupils and their Science knowledge to allow a smooth transition to Yr7
Description of Session:
The session will be run by members of the ASE regional committee who are experienced primary science advisers and science mentors. It is aimed at Key Stage 2 and Key Stage 3 teachers. Other interested teachers are welcome too.
The structure of the session will be:
5 min: Welcome
10 min: KS2 Science Curriculum and Assessment Overview
Aim: Provide an insight in the science content covered in KS1-2 and methods of assessment used
With a focus on what children will have covered by the end of y6, this session will look at an overview of the Science curriculum as well as how teachers formatively assess pupil progress using a variety of assessment for learning techniques.
15 min PLAN Assessment Resources
Aim: Provide an understanding of the expectations of pupils work in Science at KS2
This session will explore the quality of work produced by primary pupils in Science using the PLAN Assessment model. Example of pupils' work from Biology, Physics and Chemistry will be shared.
10 min Language pupils know at the start of KS3
Aim: Understand science language progression and map this across KS1 to 3
During this session we will discuss the way science specific language develops during KS1 – 3 and map this. This map can be used to aid transition by allowing teachers to pitch their use of language more appropriately with their y7 pupils
5 min
BEST resources Introduction
Aim: Introduction to what the BEST Science resources from STEM Learning are
Introduction the BEST Materials, the evidence behind their production and what resources there are
10 min
BEST resources: how to use this in transition
Aim: Exploring the BEST resources and effective methods for using these to aid smooth transition from KS2 to 3
Following on from the introduction to the BEST resources, in this session we will look at how you can effectively use these resources to aid the transition of pupils from KS2 to 3
10 min Science Passports
Aim: Examine the Science Passport resource and explore how you can use this to gain information about your incoming y6 cohort
Session to show the Science Passport resource discuss how you can get your feeder schools to engage with this and then how you can use this in September with your new y7 pupils
5 min
Close
We look forward to seeing you at this exciting and interesting event.
Kind Regards
Dr Gaynor Sharp ASE FO West Midlands and Andy Sellars, Chair of ASE committee WM and Teach First tutor.