ASE Primary Teach Meet, Stalham, Norwich
Old Yarmouth Road
Stalham
,
Norwich
NR12 9PS
,
United Kingdom
Free Science CPD after school.
Anglia (Norfolk, Suffolk and Cambridgeshire)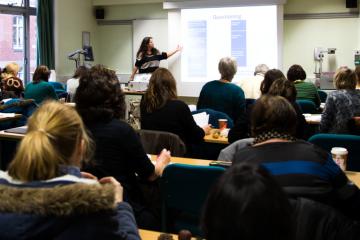 Full details
Free Science CPD after school.
What is a teach meet – a group of teachers and anyone concerned with education swopping ideas which enthuse pupils about science. Anyone can contribute – usual, length of time is 5 minutes, so you could tell us your thought on good books to have, best websites and effective activities. We would particularly welcome contributions on Science across the curriculum, so if you have ideas for Science assemblies, using science as a context for Literacy, Numeracy, Art History etc please come and share these.   
Suitable for students, teachers, TAs and anyone who thinks they could do with input on science! Please tell others who you think might be interested in your network.
Please note: Data Harvest are sponsoring this event with a raffle prize on the night - Wireless Bluetooth Temperature sensor worth £79.00.
In addition there will be a draw at the end of the year for all those attending ASE teachmeets
- Primary a Vu+ Data Logger worth £125.00
- Secondary a V-Log4 Bluetooth and USB data logger, Dynamics system and two light gates worth £403.00. 
Refreshment provided.
We are able to offer this as a free event due to the generosity of the host school in providing the venue and the organisers/presenters donating their time. Please support ASE to provide these events and gain all the other benefits of membership for yourself by joining at: https://www.ase.org.uk/membership/membership-category/
Venue Location
Stalham Academy
Old Yarmouth Road
Stalham
Norwich
NR12 9PS