ASE Scotland Conference 2022
The Muirs
,
Kinross
KY13 8FQ
,
United Kingdom
The ASE Scotland Conference in partnership with SSERC for 2022, is delighted to offer a programme underpinned by a theme of Practical Work for primary and secondary science educators.  
11-19 Teachers
Early Career Teachers
Primary
SLT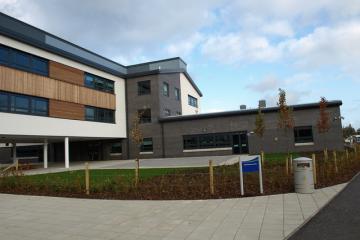 About the conference
The programme has been drawn together as a face to face event. We are delighted to be offering 2 parallel strands for primary educators along with sessions for physics, chemistry and biology for secondary, as well as an All strand which has something for everyone! Please do view what is on offer on our live digital timetable on the link https://asescotlandconference2022.sched.com/
A PDF of a brief overview of the timetable is available to download below under the FILES link, along with a downloadable Handbook.
There will also be a exhibition with many suppliers offering a variety of resources and special Conference offers.
We are delighted that Kinross High School is hosting the event - see below for location details.
SSERC generously made bursaries available for Early Career Teachers who booked by 31st March!
Did you know that ASE Early Career Membership starts from £24 per year? 
Now that the Early Bird prices are no longer on offer, ticket prices start from £45 for ASE members and for Non-Members from £80. Ticket sales will end at 2pm on 9th June in order for catering requirements to be finalised.
If you wish to be part of the Exhibition, please email katherinerobertson@ase.org.uk
For queries, please email conferences@ase.org.uk
Files

ASE Scotland Conference 11 June 22 - Programme.pdf

ASE Conference Handbook Scotland 2022.pdf
Click links to download individual files or…
Venue - Kinross High School