ASE South East Conference
Stagg Hill
,
Guildford
GU2 7XH
,
United Kingdom
The ASE is delighted to offer a dedicated science education conference programme for both primary and secondary teachers on 29th June in Guildford. 
11-19 Teachers
Early Career Teachers
Primary
Berks, Bucks and Oxon
Beds, Herts and Cambs
London
North East London & Essex (Essex, Newham, Waltham Forest, Barking and Dagenham, Havering and Redbridge)
South East (Kent, Bromley and Bexley)
Southern Counties (Hampshire, Dorset, Isle of Wight, Channel Islands)
Surrey & Sussex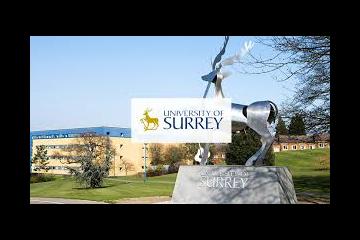 About the Conference
The ASE South East Conference timetable is now complete and can be viewed on Sched - please do browse the great selection of sessions to see what will whet your appetite. Whether your interest is in primary or secondary science education, there is sure to be something for everyone.
Please note that conference fees do not include lunch, and the low cost reflects the necessity for delegates to supply their own, by either bringing something with them or visiting the Hillside Restaurant or Costa Coffee shop less than a 2 minute walk from the Conference building.  Hillside Restaurant has a reasonably-priced and wide variety of both hot and cold food available and caters for a broad range of dietary requirements, for university students, staff and visitors alike.
There will also be a large exhibition with a variety of suppliers offering their latest resources with exclusive Conference discounts - don't miss out!  If you wish to book an Exhibitor space, please click on the blue link "Exhibition Information" above.
For queries, please email conferences@ase.org.uk
Full Programme (can also be viewed digitally on Sched)
Registration/Exhibition: 08.45 – 09.30
Keynote: 09.30 – 10.30
Session A: 10.30 - 11.30
Coffee/tea/exhibition: 11.30 – 12.00
Session B: 12.00 – 13.00
Lunch/Exhibition: 13.00 – 14.00
Session C: 14.00 – 15.00
Comfort break: 15.00 – 15.10
Session D: 15.10 – 16.10
Keynote: Dr Anjana Khatwa
The Time Travelling Rock Machine
For the uninitiated, rocks present an enormous challenge that other elements of natural history do not. They are complex, inanimate objects with abstract histories that require you to relinquish your imagination to the deep past. With over twenty years experience of story telling about rocks and landscapes, I am gifted in the art of bringing the past to life. I hear the whispers of the rocks, the conversations between the hills and the rippling laughter of the rivers as they flow across the land. Reading the secrets of the landscape allows me to move through time and space, taking you on an extraordinary journey. We will travel to ancient deserts that stretch over a vast continent or we might walk through a jungle of insects as big as your car. Join me on an extraordinary time travelling journey as we listen to the secrets of the rocks.
Session A 10.30 – 11.30
Primary A1: Play Observe Ask - Finding the science in EYFS: Claire Seeley CSciTeach, PSTT
Come and try out PSTT's new resources for EYFS which will help you to identify the science woven through the early years' curriculum.
Primary A2: Using global issues to promote purposeful scientific enquiry: Amy Strachan, Senior Lecturer in Primary Science, St Mary's University
A practical session during which you will explore how global issues can provide a framework for purposeful scientific investigations. We will unpick what it means to be a global citizen, and how the development of secure knowledge and skills in science can support children to make informed, responsible decisions and innovations using their scientific findings.
Secondary A3: Understanding chemistry through microscale practical work: David Paterson CSciTeach, Aldenham School
Microscale chemistry allows students to carry out practicals more quickly, safely, and cheaply, and allows for better observations, leading to improved skills development and understanding of chemical ideas. Ideas from cognitive science will be discussed, along with some common practicals that can be used immediately in the classroom. Recommended resources include the new book Understanding Chemistry Through Microscale Chemistry, which will be available in the ASE/Millgate Bookshop at Conference or online at www.millgatehouse.co.uk
Biography: David Paterson is an experienced teacher of Chemistry and Physics, currently working part time at Aldenham School, Elstree. He also works part time for CLEAPSS as a Chemistry Adviser. David is a former Head of Science in schools in North Hertfordshire, and former Subject Adviser for the OCR exam board. David has a particular interest in teacher development and the use of effective practical work in the classroom. David was awarded the RSC School Education Award in 2020 for the development of innovative and accessible ways of ensuring that chemistry in schools remains a rigorous practical subject. He is a Chartered Science Teacher, and an active member of RSC and the Association of Science Education.
Secondary A4: Encouraging progress and a passion for science: Henna Nathwani, Pearson
Join us to find out more about how our popular Mastery in Science pathways can support progression, as well as explore new and exciting free resources and ideas to inspire your students to develop a passion for science learning.
All A5:Inspiring Science - the 'Natural Selection': Using STEM Ambassadors from Employers and Industry to Contextualise and Inspire a New Generation in Science: Dr Ajay Sharman, Regional Lead South East, STEM Learning; Vicky Wills, Atkins Global; Sarah Chapman, 3M; James Stones, BeckGreener; Roos Bruggink, Pfizer
This session will focus on how we at STEM Learning support inspiring science. We'll cover the importance of using role models from the world of work to demonstrate the incredible breadth of opportunities STEM Ambassadors offer to inspire and engage pupils who are considering their career aspirations.
STEM Ambassadors will outline projects and enrichment activities that help young people aged 5-19 to get the maximum excitement and joy that science can offer, while supporting the importance of links to the curriculum. STEM Ambassadors boost teacher knowledge, confidence and enthusiasm while supporting teachers to help link lessons with careers and real world contexts.
Session B 12.00 – 13.00
Primary B1: CLEAPSS Primary Practical Workshop: Maria Pack, Lead Primary Consultant at CLEAPSS
This workshop is a series of practical activities to try and take away, using easily accessible and easy-to-use materials. All our practical activities are trialled in schools with children and developed with teachers, the session will include tips on planning for effective practical work that supports both knowledge and skills.
Primary B2: Strategies to increase memory retention: Hellen Ward CSciTeach, Canterbury Christ Church University
This workshop with examine the structures and learning opportunities that lead to better memory retention. using classroom examples of both good and poorer approaches explaining why the good ones work, and the others cause overload and confusion.
The session is based on research but reflects the needs of busy practitioners
Secondary B3: Making real use of virtual experiments: Euan Douglas CSciTeach, St George Catholic College, Southampton
Many teachers have explored the use of virtual experiments during the COVID pandemic. This session examines how they can be used to complement, rather than replace, hands-one real life experiments. I will offer practical examples of when to use virtual experiments and how to use them to support student learning and progress.
Secondary B4: Context and inclusion in our science specifications: Andy Brunning, OCR
This section will look at how you can enrich your curriculum beyond the content of our science specifications, highlight where and how to find contexts and promote inclusion and diversity in the classroom.
All B5: Do you want to know about immersive CPD experience including working with teachers across Europe (and Canada)? Find out more about Science on stage: Frances Evans CSciTeach, Jenny Petrie, Worthing High School and….
Science on Stage Europe brings together teachers from across Europe to exchange best practice and teaching ideas and concepts with passionate colleagues from over 30 countries. Every two years Science on Stage organises a science teaching festival, where teachers exchange their ideas at stands, workshops and on stage. Come and hear from some teachers who attended this year's festival in Prague and some of the ideas they brought back, and the opportunities as a result of attending. Maybe you would like to be part of the UK delegation to go to Finland in August 2024./
Session C 14.00 – 15.00
Primary C1:
Primary C1: Primary Science enquiry and investigation: Dr Jo Montgomery CSciTeach
Join me to discover a selection of resources, ideas, websites and activities to support and enhance enquiry in the primary science curriculum, useful both in the classroom and for STEM clubs, with hands-on opportunities to try out activities and investigations.
Primary C2: Investigation science through stories: a blended approach with maths and English: Dr Andy Markwick and Gideon Sappor, UCL
This will be a hands-on that explores potential for applying mathematics and English knowledge to enhance science learning.
Secondary C3: "I didn't have enough time to do the practical work": why do pre-service teachers struggle with practical work? : Dave Dennis, Goldsmiths College
A central part of the science PGCE curriculum at my University is that pre-service teachers (PSTs) engage with the debate over the use of practical work with a view to planning for its use in the classroom. In our view, practical work not only provides science with an identity (Holman, 2017) but through engaging with practical work PSTs can shape and inform their practice such that they promote pupil learning once in the science classroom. However, lesson observations show there is little practical work occurring.
Drawing on data from before and post pandemic, Dave will present his findings and thoughts on how and if PSTs engage with practical work. He invites interested parties to share their experiences to inform this important area of ITE and beyond.
Secondary C4: Assessment in the Classroom: Claire Davies, Downlands Community School
Claire Davies is an Assistant Headteacher at Downlands Community School and the Lead for the Sussex and Surrey SLP. She will talk about her classroom practice and how she implements assessment in the department, enabling fine tuned interventions and feedback for each individual student
Secondary C5: Partnership work between the independent and state sector: Raj Joshi, Dulwich College
After teaching in the state sector for 13 years Raj Joshi has just completed his first year teaching in an independent school. He reflects on the changes he has encountered and what effective partnership work and collaboration could look like between state and independent schools.
Session D 15.10 – 16.10
Primary D1: Science on a shoestring: Tom Holloway, PSTT
This session will provide practical ideas for how to teach outstanding science lessons with limited resources. It will also provide guidance on how to make the most of a limited science budget and how to increase it.
Primary D2: Impact on primary teachers and their pupils – key findings from ASE's interdisciplinary project 'A fossil hunter's story': Marianne Cutler ASE and Anna Greenfield, Parkgate Primary School.
Join members of ASE's project team and teachers to explore the key findings of impact on teachers and their pupils, and to try out some of the project's activities for children.
'A fossil hunter's story' is a multi-disciplinary approach to fossils and evolution for 9 to 11-year-olds. This award-winning ASE project includes teaching and learning resources, and professional learning strategies, for teachers to support children's understanding of the big ideas of fossils and evolution, the nature of scientific enquiry and the strengths and limitations of scientific knowledge.
These resources were designed to address widely recognised concerns about the general lack of primary teacher competence and confidence in teaching about evolution (new to the National Curriculum at KS2 from 2014), building on earlier learning about fossils and effectively addressing their own misconceptions about evolution, alongside those of the children they teach.
Secondary D3: 'Hands on Minds on'- Required practicals with a difference: Elise Reece, AQA
Practical work has been challenging for schools over the last two years, but Year 10 need to be engaged in their practical work as exams return to normal. How can we take the required practicals and give them a twist to make them more engaging than the methods found in the handbook? 
Secondary D4: Successful and thriving STEM Club Workshop: Lydia Ahern, Canterbury Christ Church University
Club leaders will gain inspiration, ideas, and practical tips for developing their club, as well as an understanding of the importance of STEM Clubs and an appreciation of the vital role the STEM Club leader has in supporting and enthusing students
Secondary D5: Supporting Science Teacher Well-being Post-Pandemic and beyond: Andy Chandler-Grevatt CSciTeach, Senior Lecturer in Science Education, University of Brighton
Science teachers have been hit hard by the pandemic and the impact is still being felt in schools. In this session, based on the research from ASE Science Teacher SOS and ASE RISE (Retention Initiative for Science Education), Andy will explore practical strategies that can be used to support ourselves, our departments and the science teaching profession. This session is suitable for secondary school science teachers who are interested in improving their own wellbeing and/or supporting the wellbeing of other science departments.
Venue Location
University of Surrey
Stagg Hill
Guildford
Surrey
GU2 7XH