ASE Teachmeet at Wollaton Hall
Wollaton Hall & Deer Park
Wollaton
,
Nottingham
NG8 2AE
,
United Kingdom
Teachers - Come along, share ideas and talk to other teachers over a cup of tea in this amazing setting
11-19 Teachers
Early Career Teachers
Primary
North & East Midlands (Nottinghamshire, Derbyshire, Leicestershire, Northamptonshire, Lincolnshire and Rutland)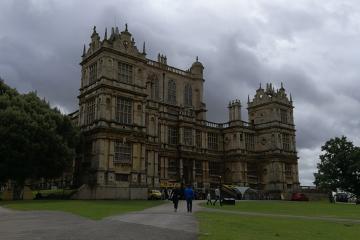 Information
Come along and meet like-minded colleagues and be inspired! The event is free but please register so that we can cater properly for the numbers. Choose your ticket type depending on whether or not you intend to share ideas or just network (either is fine). Primary and Secondary phase colleagues are welcome!
Meet the Nottingham City Learning and Engagement team and find out what they offer, find out about projects and resources from the ASE. Share your own ideas related to teaching and chat to other teachers of science in this unique location, home of George the Gorilla.
We also hope to meet Titus, the T. Rex, if he is willing (dinosaur-proof clothing optional)
We are able to offer this as a free event due to the generosity of the education team at Nottingham City Museums in providing the venue and the organisers/presenters donating their time. Please support ASE to provide these events and gain all the other benefits of membership for yourself by joining at: https://www.ase.org.uk/membership/membership-category/
Wollaton Hall events and venue information https://wollatonhall.org.uk/
Joining instructions will be sent out through Eventbrite before the event.