ASE West of England Secondary Teachmeet
This teachmeet is in lieu of the regional conference this year only and will feature some longer presentations and an opportunity to network
South West of England (Devon, Cornwall and Isles of Scilly)
West of England (Bristol, Gloucestershire, Somerset, and parts of Wiltshire and Dorset)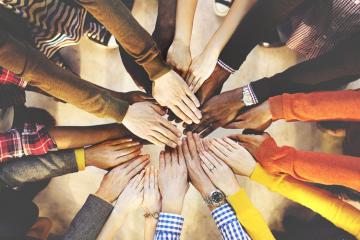 Full Details
At this difficult time we are running online teachmeets which are open to all. This event is for Secondary educators with a focus on how you can use some of the many resources out there with pupils in the current situation
ASE TeachMeets are an informal, fun and inspiring way for teachers to share ideas with one another. People come to share or just to listen. Those who want to share a resource, a teaching approach or any great idea to help teachers and their students do a short presentation. Five minutes is a typical length and using a PowerPoint and providing materials are entirely optional.
There will be a networking opportunity during the teachmeet for you to be able to talk to colleagues.
Come along and meet like-minded colleagues and be inspired! The event is free but please register so that we can organise the order of presenters. Choose your ticket type below depending on whether or not you intend to present. The link to Zoom will be sent the day before the teachmeet to those who have registered.
Refreshments will be available from 16.00 in your own home!
For any questions please contact your Field Officer: francesevans@ase.org.uk