ASE WM workshops: Using Maths in Science to promote progress
Blakesley Road
,
Birmingham
B25 8RN
,
United Kingdom
Promoting progress in maths and science using vocabulary and ideas to enable pupils to make links and apply the knowledge they have gained.
West Midlands (Herefordshire, West Midlands, Shropshire, Staffordshire, Worcestershire and Warwickshire)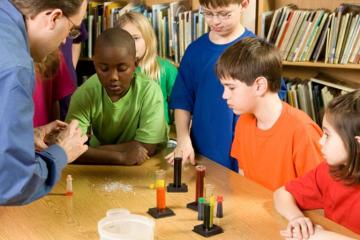 Full details
At this ASE West Midlands Series of workshops, we will be sharing how this can be achieved in Primary classrooms.
"People learn new knowledge when new concepts are connected in their minds with what they have already learned." Ofsted School Inspection Update, 2019
Ofsted have highlighted the importance of the interconnection of subjects and how this supports pupils' progress. To support you with this, ASE West Midlands is hosting an exciting afternoon of CPD, with featured sessions from Jane Catto (PSTT fellow and Regional Representative for the Ogden Trust), Ross Christodoulou (Education Co-ordinator for the Royal Society of Chemistry) and Linda Atherton (Primary Science Consultant and PSQM Hub Leader).
Agenda 12.30 -4pm
12.30 – 1.00pm Arrival and registration, sponsor stands and networking lunch.
1.00 - 1.05 ASE Welcome
1.05pm – 1.20pm Conference Introduction – Speaker: Chris Catto, Central Midlands Science Learning Partnership and Computing Hub Lead.
1.20pm-2.05pm Workshop 1 – Led by Jane Catto, this session will explore how to enrich your EYFS setting with creative science and maths learning opportunities.
2.15-3pm Workshop 2 – Science and Maths in the Tudors led by Ross Christodoulou.
3.10-3.55pm Workshop 3 – Led by Linda Atherton, this interactive workshop will investigate the progression of mathematical skills in primary science and how to collect and present meaningful data.
4pm Close (Free book for every delegate as they leave)
Buffet Lunch is provided and everyone attending will receive a free book
During lunch and in between sessions there will be plenty of opportunity to network and make contact with other teaching professionals and partners for this event.
This CPD is perfect for Primary Science Leaders, Primary teachers looking to enrich their teaching of Science and Primary Numeracy Leaders
We look forward to meeting you on the day
Dr Gaynor Sharp