ASE Workshop: Strengthening transition in science, primary to secondary.
University of Huddersfield
Firth Street
,
Huddersfield
HD1 3DH
,
United Kingdom
How do we identify what pupils know/can do?  Planning how to build across the great divide!
The workshop will be followed by the ASE Yorkshire and Humberside Annual Business Meeting - all members are welcome.
Yorkshire and the Humber (All areas)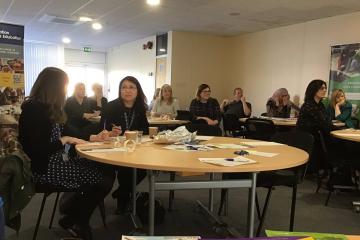 Please arrive from 17:15, ready for a 17:30 start. At the end of the workshop (19:00) we will have a short break for Pizza and refreshments and move straight to the Yorkshire and Humberside ABM, which all ASE members are invited to attend.
Workshop Learning Intentions
Identify resources useful for strengthening transition
Discuss a teaching approach to support pupils at primary and secondary transition
Identify next steps for your transition journey
This session brings together two existing FREE resources, to help both primary and secondary teachers identify ways they can support pupils at transition.
In order to save the planet, participants will need to download materials and view them electronically to get the best out of the sessions. Specific llnks and further information will be available nearer the time.
The two resources to be explored are:
The ASE's Pan London Assessment Group (PLAN) https://www.ase.org.uk/plan
University of York Education Group's (UYSEG) Best Evidence Science Teaching (BEST) https://www.stem.org.uk/best-evidence-science-teaching
Contact linda@vicia.co.uk for enquiries.
As ever we are extremely grateful for the expertise within ASE and the work of volunteers for making this event possible! Your support for ASE by being a member and by coming to events is really appreciated. If you are not currently a member you can find out more by scrolling to the bottom of this page.
Please book now -  click here.
University of Huddersfield 
Lockside Building G12 (Ground Floor Science Lab).
Lockside building is most easily accessed from Firth Street.