ASE Workshop: What's Working? COVID-safe Science Practical Workshop
This workshop is an opportunity to share practical activities that you are doing in Covid-safe way - hosted by the Surrey & Sussex region
Event Type:
Networking
Online event
Workshop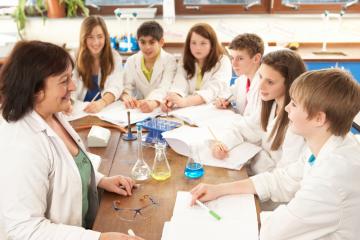 Full details
This workshop/teachmeet is an opportunity to share practical activities that you are doing in Covid-safe way with teachers who feel they need reassurance, guidance and good ideas. This should be a celebration of science teacher and technician adaptability and innovation in our new circumstances.
Audience: Secondary school teachers, trainees, NQTs - all four nations in the UK and beyond.
Presenters, so far:
Laura Weatherly - an NQT presents how her school is using practicals and how she is being supported.
Helen Reynolds (Physics teacher, textbook author) using online physics simulations
Matt Endean - Deputy Director of CLEAPSS
Technician: tbc - positive approaches to prep room management
Rizwana Alvi, RSC - Microscale Chemistry
We are looking for secondary science teachers and technicians with positive experiences and strategies that can be shared in a 5-10 minute slots.
Contact Frances Evans francesevans@ase.org.uk if you would like to present your experiences.
The zoom link will be sent out to those who have registered on the morning of the event.