ASE/NFU Workshop Engaging learners through cross-curricular real life problems
Templar Avenue
,
Coventry
CV4 9DA
,
United Kingdom
Presenting STEM learning within the context of engaging, real life problems gives children a sense of the purpose and direction of their learning, consequently improving their motivation and perseverance when tackling tricky topics. 
West Midlands (Herefordshire, West Midlands, Shropshire, Staffordshire, Worcestershire and Warwickshire)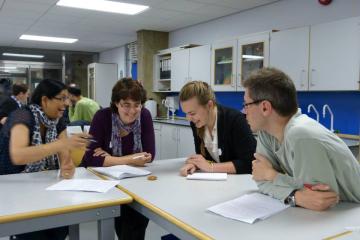 Full details
As former primary school teachers, we understand the challenges faced by the profession and we have designed our resources with three main goals in mind: to save teachers time and reduce workload; to spark learners' passion and enthusiasm for STEM subjects and to convey important messages about food and nutrition through a cross-curricular, project-based  approach.
In this session, we will guide you through our new cross-curricular project-based educational resources that use real life problems faced by the nation's farmers as engaging contexts for learning.
Expect a session of ideas for exciting practical activities and projects and a free scheme of teaching and learning resources, allowing you to infuse your wider curriculum with engaging STEM learning opportunities.
strong>About the speakers
Venue Location
Templars Primary School
Templar Avenue
Coventry
CV4 9DA