ASE/UCL Institute of Education - London Secondary Science Teachers Conference 2020 POSTPONED
UCL Institute of Education
University College London
20 Bedford Way
,
London
WC1H 0AL
,
United Kingdom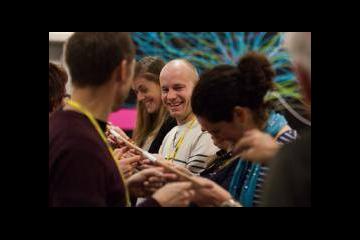 Programme
Due to the current coronavirus pandemic and social distancing restrictions, ASE has postponed this event. It is now likely to be scheduled in the Autumn of 2020. Apologies for any inconvenience caused.  Stay safe and well everyone!
 (Please be sure to select your session when booking on Eventbrite):
09:00 Registration with tea/coffee and danish pastries and exhibition
09:30 Keynote: The Glory and Trials of Practical Work in School Science: Simon Quinnell
10.15 Networking and Exhibition
10:30 Session 1 Workshops (limited to 20 participants each)
1A - Practical Assessment of Science Skills Project (PASS): Chris Harrison, Kings College London. Since 2016, students' knowledge and understanding of science practical work at GCSE level has been wholly assessed through written examination questions. This project investigates the impacts of the new approach to GCSE practical assessment on teaching and learning, and questions whether the way you do practical work affects attainment
1B - Practical Workshop with CLEAPSS: Come and try out a range of new and innovative practical activities that work!!!
1C - Using socioscientific issues to encourage students to ask enquiry questions: Sheila Curtis, UCL IoE. This session will look at how to scaffold the asking of independent questions that students can answer using practical and non-practical approaches. It recognises how careful choice of stimulus material can be used to foster enquiry that supports deep learning linked to curriculum demand.
1D - Evolving New Ways of Working: Raj Joshi, E21C Trust. Come along and reflect on how the changes in assessment of practical work has affected your curriculum, assessment and teaching practices. This talk will focus on the practical requirements/endorsements and curriculum design at GCSE.
11:30 Session 2 Workshops (limited to 20 participants each)
2A - Learning Through Practical Work: Chris Harrison, Kings College London. Many teachers plan to "do" practical work but can they anticipate and foster learning through practical work? This session takes a quick look at the research literature before focusing on how a couple of teacher-researcher collaborative projects explored the value of practical work in promoting and assessing learning.
2B - Practial Workshop with CLEAPSS. Come and try out a range of new and innovative practical activities that work!!!
2C -Assessing doing and thinking of practical science: Examples from Project Calibrate: Sibel Erduran and Olga Ioannidou, University of Oxford. The workshop will introduce the participants to Project Calibrate, which has been developing resources and strategies to bring together hands-on and minds-on approaches to practical science. The project is funded jointly by The Wellcome Trust, The Gatsby Foundation and The Royal Society, and it is a collaboration between University of Oxford and AQA.
2D - Using Models to support practical work: Ruth Wheeldon, Ucl IoE. Using models to bridge between practical work observations and explanations of phenomena in chemistry. Some examples of practical work and models will be used to consider how  these models can support "minds-on and hands-on" practical work.
For those not rushing off at the end of the conference, the ASE London Regional Committee would like to invite you to stay and discuss ideas from the conference and future events with which you would like to be involved. We look forward to seeing you soon.
Venue location
UCL Institute of Education
University College London
20 Bedford Way
London
WC1H 0AL