Covid-19 webinars: Developing the role of practical work in KS3
In this webinar, we will be exploring the role of practical work in KS3 science lessons.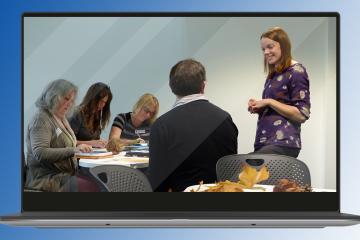 About the Session
With the introduction of required practicals in GCSE courses it is appropriate to look at how we get KS3 students to do experiments and what we want them to get from these.
If at least part of the function of the KS3 course is to get students to be 'GCSE ready', what should the practical work look like? How can we prepare students so that when they start their GCSE courses that they bring with them ideas and skills that will enable them to succeed?
About the speaker
Ed Walsh is an author, CPD provider, teacher trainer and curriculum developer. A teacher for 20 years and team leader for 12 of those he has since worked in school improvement, educational publishing and the training of new and current teachers. His recent projects include being a Project Consultant on the 'ASE Good Practical Science: Making it happen' and the author of the 'Collins KS3 Science Lab Book'.