CSciTeach - find out more
Have you been thinking about applying for CSciTeach but can't get started? This workshop will help you along the way.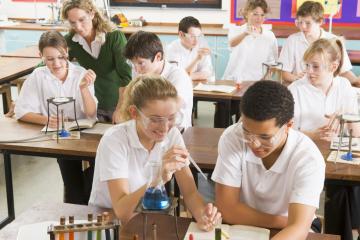 Chartered Science Teacher (CSciTeach) is a chartered mark recognising excellence in science teaching and learning. Gaining CSciTeach demonstrates your commitment to your profession and can help you to advance your career.
You will be taken through the specific criteria for becoming a CSciTeach and look at how those criteria can be met. To be eligible to apply you must have:
· ASE membership
· An Honours level qualification, with a minimum of 50% of course content in science
· Four years' experience of teaching science following QTS (or equivalence) including additional responsibilities over the past two years
· A Masters level qualification in education or be able to demonstrate equivalence through experience
· Meet the required competence standards and be able to demonstrate your impact on science teaching and learning
We will share examples of successful past applications and help you see how your own situation can relate to them. Do not be put off by the fourth criterion; most applicant do not have a Masters degree and are able to meet the standards in other ways. We also look at the CPD requirements of maintaining your status as a CSiTeach and the many flexible approaches to this.
To benefit from this workshop you should ideally be ready, or nearly ready to start applying.
When you register for the webinar, we will contact you again with the Zoom link for the event and a copy of the application form.