Explorify Regional Workshops for ASE Primary Membership Schools - W Mids Group U
01 February 2021

-

17 May 2021
The ASE and Wellcome Trust are delighted to be running a series of Online Explorify workshops across England, specifically for ASE Primary School Membership holders.
Event Type:
Networking
Online event
Workshop
West Midlands (Herefordshire, West Midlands, Shropshire, Staffordshire, Worcestershire and Warwickshire)
About these sessions
These modules are for ASE Primary Member Schools in the West Midlands areas of Birmingham, Solihull, Dudley, Coventry, Warwickshire, Herefordshire and Worcestershire. Module 1 is on 1st February 2021 at 16:30 with the follow-up module on 17th May 2021 at 16:30.
Explorify, the free, award-winning digital teaching tool created by Wellcome Trust is now being offered in collaboration with the ASE, as a series of free online workshops, to encourage primary science teachers to work regionally throughout England in clusters. Each one-hour workshop will be delivered by an Explorify Champion to support schools to make the most of Explorify, with a follow-up session offered within each region. There are a maximum of 30 places per session. Bringing schools together regionally will also provide a brilliant opportunity to make links and develop a network of support for developing science provision. In order to gain the most benefit from the workshops it is strongly recommended that 2 to 3 teachers from each school attend, ideally the science lead, along with one teacher from each Key Stage.
Explorify has opened up primary childrens' minds to what science really is and how we can explore it in our everyday lives. It has encouraged children to think outside the box and to make links to their everyday surroundings, helped communicate and discover new and innovative ways of thinking things through.  Teachers strongly agree from using Explorify that pupils enjoy science lessons  more and their confidence and science vocabulary improves, along with their knowledge and literacy skills.
Workshops will be presented by experienced Explorify Champions working within their regions as much as possible. Champions will be demonstrating the key components of Explorify and supporting schools to embed them effectively within their science provision.
https://explorify.wellcome.ac.uk/about
Participants ideally should have previously tried at least one Explorify activity, preferably with other teachers from their school, though this is by no means essential. It would be helpful if schools have already identified in advance what support they may need with their science provision and to have given some thought to at least one thing they would like to achieve from the sessions.
If you are a member school in Scotland, Wales and Northern Ireland, fear not, as there is a range of support available especially for you to make the most of Explorify. Please contact SSERC in Scotland (www.sserc.org.uk), Anita Shaw (STEMPowered Learning –  www.stempoweredlearning.co.uk) in Wales and Gill Humes (Deliberate Learning – http://deliberatelearning. co.uk) in Northern Ireland.
For queries please email conferences@ase.org.uk
Please click on the PDF under the Files link below, for full details of regions and session dates.
Other events
Networking, Online event, Workshop
Networking, Online event, Workshop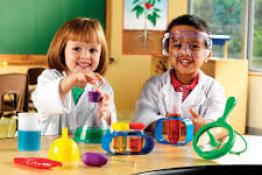 Networking, Online event, Workshop