Join the ASE Yorkshire and Humberside region committee for a fun and friendly festive gathering, sharing  favourite ideas and resources.
11-19 Teachers
Early Career Teachers
Primary
Technician
National
Yorkshire and the Humber (All areas)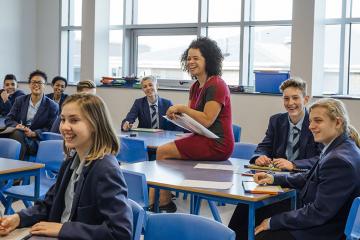 Details
As we approach the end of the Autumn term, we'd love you to join our online Science teachmeet.
We'll be sharing our favourite ideas and resources for festive themed science in the run up to the Christmas holiday.
Come along just to listen or grab yourself a speaking slot - all are welcome, whatever phase, role or career stage. To be a speaker, please contact Kathryn Horan k-horan@outlook.com who is Chair of the Yokshare and Humberside Committee with your idea, so that she can coordinate everything.
So - pull up a comfy chair, a hot chocolate or mulled wine and a mince pie or two and join us for a fabulous evening in the comfort of your own home.