'A Good Read Guaranteed' Sustainability Teach Meet
In conversation - 5 fantastic authors sharing their inspiration for their books around sustainability.
11-19 Teachers
Early Career Teachers
Primary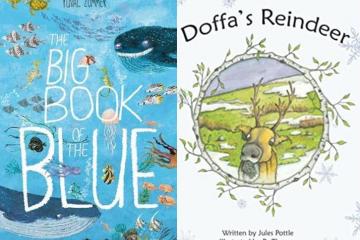 About the session
Which are the texts that have inspired your science teaching? Whether fiction or fact, book or blog, come along and share how reading influences your teaching. Join the following inspirational writers sharing their ideas:
David Allen, Superhero Scientists
Jules Pottle, Doffa's Reindeer
Alom Shaha, Marvellous Machines - Adventures in Making Around the Kitchen Table
Amy Strachan, Saving the World One Lesson at a Time
Yuval Zommer, Big book of the Blue
We will also be joined by teachers who have successfully incorporated these books into their classroom practice. Whatever your phase or career stage we all have stories to tell around science. Whether you'd like to share your thoughts or simply listen – join us to learn how others use words (and pictures) to engage, enthuse and expand children's understanding of science.
All delegates receive 10% discount at Millgate House publishers. millgatehouse.co.uk
If you have any questions please email conferences@ase.org.uk.