North East London & Essex Science Technicians Network Group(with ASE)
Cann Hall Road
Leytonstone
,
London
E11 3NN
,
United Kingdom
Our next Network Meeting willl be on:- Wednesday 17th October 12-3.30pm
North East London & Essex (Essex, Newham, Waltham Forest, Barking and Dagenham, Havering and Redbridge)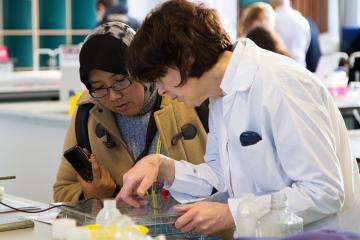 Full details
Agenda for Network Meeting
12:00 Reception/ Arrival
12:15 Lunch
1-2pm Matt Endean- Cleapss - H&S Updates
2- 2:45 Sarah Marshall- Breckland – Workshop of useful simple practicals to get difficult principles across.
2:45 Tea Break
3:00 Trevor/ Feedback
3:15 AOB
Please let me know if you are planning to attend and if you have any dietary requirements.
If you could also forward your DBR number and dates that would be appreciated.
Anne Jand/Trevor Bennett
Venue Location
Buxton School
Cann Hall Road
E11 3NN