Online Technicians Leadership: organising your technical service
This is one of the 3 Technician Leadership modules delivered online by Simon Quinnell CSciTeach.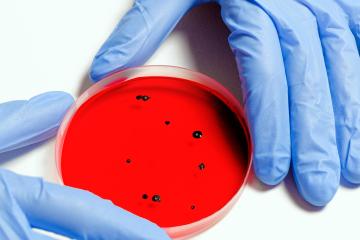 Programme
Programme
9.00-10.30 Systems and procedures
Exploring the many systems and procedures you use in the prep room, what is the best system for your situation? What systems work well and a chance to share good practice with others. We will also look at prioritising your technician time and thinking about what technicians should and should not do.
11.00-12.30 The prep room
What's your prep room like and how can you improve its functionality to enable you to run a more effective service. We'll have a look at chemical and equipment storage and what other spaces can you use.
13.30-15.00 Health and Safety
The role and responsibilities of the senior technicians in terms of the health and safety of the technical service. What you need to know in terms of health and safety and your responsibilities. What makes a good technicians risk assessment and how do we support teaching staff and students to be safe in practical lessons.
The other modules in the course include:• Leading yourself and your team• Working with and training others
Whilst they are part of a series of Leadership modules, each module can be taken individually as many technicians opt to choose those particular topics that are most relevant to their career development.
The course will be delivered using Zoom sessions, which will be held on the same day and will include group work/discussion and power-point slides. Participants will need access to a PC, or laptop or tablet / ipad type device.
For queries, please email conferences@ase.org.uk