Physics for Non-Specialists Online - Radioactivity
This series of modules delivered online, aims to support non-specialist, early career and trainee teachers with physics teaching to Key Stage 4.
11-19 Teachers
Early Career Teachers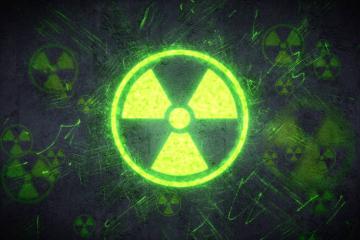 Course Description
This course comprises a series of modules and aims to support non-specialist, early career and trainee teachers with physics teaching to Key Stage 4. It will be delivered by experienced trainers from Physics Partners working in partnership with the ASE.
Each module is a 3-hour Saturday session, and will focus on one topic. The overarching aim is to improve participants' confidence in teaching physics. 
The course will cover common physics misconceptions, pedagogical content knowledge and a structured approach to tackling GCSE level examination questions.  Novel teaching approaches will be also introduced as well as relevant online resources, including the ASE's Concept Cartoons, a valuable learning resource used by many teachers in physics lessons, which are available at discounted rates for course delegates.
Radioactivity Programme
09.30 – 10.30 We begin with a revision of atomic structure and isotopes before exploring the properties of alpha, beta and gamma radiation. From a lab, we will demonstrate the range and absorption of these.
10.30 – 10.45 Break
10.45 – 11.45 We will present some alternative models and simulations for those who might not have access to radioactive sources, examine how to write balanced nuclear equations.
11.45 – 12.00 Break
12.00 – 13.00 In this session we will explore instability and half-life and model typical GCSE calculations. We will also investigate nuclear fission and fusion.
Presenters
The presenters for this session are:
Dr Rob Bastin. Rob is the lead teacher of Phyiscs (SCITT) in a South London secondary school, teaching KS3/4/5 physics and trianing teachers in local schools alongside his trianing role with Physics Partners. In 13 years of teaching, he has worked as Head of Physics in a range of schools along with developing online learning and supporting science teaching for a national MAT. He is a proud Fellow of the Royal Astronomical Society and a Member of the IOP.
Dan Hannard "There is no such thing as magic, only the magic of Physics". Dan has been teaching Physics since 2003 and is currently Head of Physics at Wakefield Girls' High School. Along with promoting underrepresented groups in the physics community, Dan enjoys offering support to new and non-specialist teachers of Physics through in-person workshops and online sessions. 
Supporting Teaching Resources - Concept Cartoons
ASE and Millgate House are delighted to be able to offer the Concept Cartoons physics package at a discounted rate for participants of Physics for Non-Specialists.
Concept Cartoons are designed to introduce science concepts in everyday settings. Each character within the Cartoons has a different opinion about the science being discussed. All of the possible answers are plausible and highlight common learner misconceptions. Concept Cartoons are quick, simple and effective and designed to intrigue, provoke discussion and stimulate thinking. Every Cartoon is guaranteed to provoke passionate discussion and leave pupils wanting to know more.
The resources for physics teaching include the following:
Section 1 – Living things
Section 10 -  Light and shadow set 1
Section 11 – Light and shadow set 2
Section 12 – Sound set 1
Section 13 – Sounds set 2
Section 14 – Earth and moon
Section 15 – Space and gravity
Section 2 – The nature of materials
Section 3 – Changes and properties of materials
Section 4 – Electricity and magnetism set 1
Section 5 – Electricity and magnetism set 2
Section 6 – Physical and chemical changes
Section 7 – Forces and motion
The link for viewing examples and ordering the Physics Concept Cartoons is:
https://www.millgatehouse.co.uk/product/physics-concept-cartoons-electronic-download/
The normal price for the above resources is £15, reduced to £12 when you input the discount code which will be provided to registered participants during the course.
Course Fees
ASE Member                                     £37.50
ASE Member student/RQT/NQT   £32.50
ASE Non-Member                             £75.00
Teachers from Multiple Academy Trusts may benefit from discounted rates according to the total number of teachers registered from each Trust - please email angelabuckland@ase.org.uk for further details.
For general queries about any of the PfNS modules, please email conferences@ase.org.uk