Physics for Non-Specialists Online - Waves
This series of modules delivered online, aims to support non-specialist, early career and trainee teachers with physics teaching to Key Stage 4.
11-19 Teachers
Early Career Teachers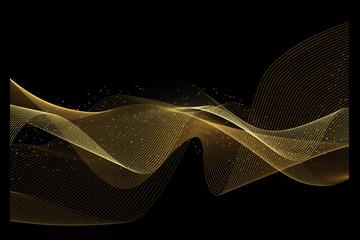 Course Description
This course comprises a series of modules and aims to support non-specialist, early career and trainee teachers with physics teaching to Key Stage 4. It will be delivered by experienced trainers from Physics Partners working in partnership with the ASE.
Each module is a 3-hour Saturday session, and will focus on one topic. The overarching aim is to improve participants' confidence in teaching physics. 
The course will cover common physics misconceptions, pedagogical content knowledge and a structured approach to tackling GCSE level examination questions.  Novel teaching approaches will be also introduced as well as relevant online resources, including the ASE's Concept Cartoons, a valuable learning resource used by many teachers in physics lessons, which are available at discounted rates for course delegates. Remaining modules for 2022 are:
05 February 22  Electromagnetism
12 March 22  Radioactivity
02 April 22  Astronomy
Waves Programme
09.30 – 10.30 In this session we will cover the properties of waves and wave terminology, using online simulations to demonstrate these. We will look at sound waves and ultrasound too, including modelling some GCSE questions.
10.30 – 10.45 Break
10.45 – 11.45 From his lab, Ben will demonstrate some of the properties of light, including reflection, refraction, dispersion and total internal reflection, as well as the ripple tank and other waves experiments.
11.45 – 12.00 Break
12.00 – 13.00 In this session we will examine electromagnetic waves, their sources, detection, uses and dangers, as well as doing some further worked examples from GCSE questions.
Please note that by booking a ticket to this event, you agree to Eventbrite data being shared between The ASE and Physics Partners.
Presenters
The presenters for this session will be Christina Astin and Ben Ford
Christina Astin taught physics for 22 years before becoming a teacher trainer with Physics Partners.  She also leads training for the Institute of Physics (of whom she is a Fellow) and STEM Learning. Christina's approach is open and friendly and she loves to share her enthusiasm about physics!
Ben Ford is a Head of Physics in a South London Secondary School and has had the pleasure of teacher training with Physics Partners for the last six years. Along the way he has given practical, pedagogy and teaching resources support to AET, Harris and the King College and Brunel University PGCE cohorts. In his teaching at the moment, Ben is focusing on cognitive load during practical work and the best ways to reduce teachers planning time.
Supporting Teaching Resources - Concept Cartoons
ASE and Millgate House are delighted to be able to offer the Concept Cartoons physics package at a discounted rate for participants of Physics for Non-Specialists.
Concept Cartoons are designed to introduce science concepts in everyday settings. Each character within the Cartoons has a different opinion about the science being discussed. All of the possible answers are plausible and highlight common learner misconceptions. Concept Cartoons are quick, simple and effective and designed to intrigue, provoke discussion and stimulate thinking. Every Cartoon is guaranteed to provoke passionate discussion and leave pupils wanting to know more.
The resources for physics teaching include the following:
Section 1 – Living things
Section 10 -  Light and shadow set 1
Section 11 – Light and shadow set 2
Section 12 – Sound set 1
Section 13 – Sounds set 2
Section 14 – Earth and moon
Section 15 – Space and gravity
Section 2 – The nature of materials
Section 3 – Changes and properties of materials
Section 4 – Electricity and magnetism set 1
Section 5 – Electricity and magnetism set 2
Section 6 – Physical and chemical changes
Section 7 – Forces and motion
The link for viewing examples and ordering the Physics Concept Cartoons is:
https://www.millgatehouse.co.uk/product/physics-concept-cartoons-electronic-download/
The normal price for the above resources is £15, reduced to £12 when you input the discount code which will be provided to registered participants.
Course Fees
ASE Member                                     £37.50
ASE Member student/RQT/NQT   £32.50
ASE Non-Member                             £75.00
Teachers from Multiple Academy Trusts may benefit from discounted rates according to the total number of teachers registered from each Trust - please email angelabuckland@ase.org.uk for further details.