Primary Science Conference
Hertfordshire Development Centre, Robertson House
Six Hills Way
,
Stevenage
SG1 2FQ
,
United Kingdom
How can an effective primary science curriculum be developed to engage all and deliver progression in both working scientifically skills and conceptual understanding?
Home Counties (Bedfordshire, Buckinghamshire and Hertfordshire)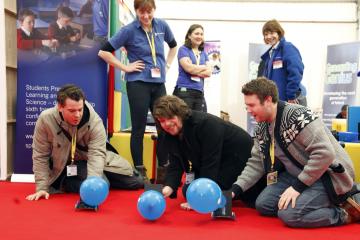 Full details
This year's Primary science conference will focus on how to ensure every child is provided with the best introduction to science by reviewing the curriculum and its intent, implementation and impact.
We will explore how to develop curiosity and wonder while giving children the skills to enquire and discover the world around them. Throughout the day delegates, will have the opportunity to listen to a range of inspiring speakers and share ideas and good practice with colleagues to support in developing their own science curriculums.
By attending the conference, participants will:
Review the components of a great science curriculum for pupils in their school
Consider how to implement and evaluate the impact of the intended science curriculum
explore how to develop teacher confidence and enthusiasm for science
Consider how to recognise and use current good practice in science teaching and learning
review resources which will support in planning and assessing
consider how meaningful links can be made across the curriculum
Venue location
Hertfordshire Development Centre,
Robertson House
Six Hills Way
Stevenage