Science on Stage UK and Europe - What's it all about?
Join the UK's Science on Stage National Steering Commitee and previous participants in this online session, to find out more about the application process and how to get involved
11-19 Teachers
Early Career Teachers
Primary
SLT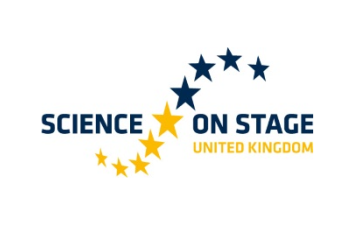 About Science on Stage
Science on Stage provides a European platform for science and STEM teachers to exchange teaching concepts and to share ideas. The aim of the initiative is to advance science and STEM teaching by creating a platform for science teachers' creativity. The UK's most passionate STEM teachers are selected via application and reviewed by the Science on Stage UK National Steering Committee (NSC) panel to form part of 450 educators who attend the European event.
The next Science on Stage Europe Festival takes place in Prague from 24th to 27th March 2022.
The aim of this short online session is to create a forum for questions and answers for potential delegates wishing to find out more about participating. The panel will comprise members of the NSC and previous delegates who have been on the Science on Stage journey, from application to presenting their projects at the European festival.
Selected teachers and technicians from each country come together for an international festival every two years. In 2019, 33 countries were represented in Cascais, Portugal.  At each festival, delegates showcase their winning projects to others from across Europe. They make up the Science on Stage network, sharing good practice and teaching ideas to help raise the overall quality of STEM teaching. There may also be an opportunity for a selection of the winning projects to be showcased at the ASE's Annual Conference in January 2022 at Sheffield.
Since 1st January 2019, the ASE has been the UK's National Steering Committee (NSC) for Science on Stage UK. The ASE is responsible for organising the UK presence at events, supporting the dissemination of practice from the European festivals, and enabling networking with teachers from other countries. In 2019, 235 European science teachers presented 222 projects at Cascais in Portugal and an  additional 195 guests attended, making it a memorable event for all those who participated.
At each festival, an international jury selects the best projects and awards a European STEM Teacher Award.
For queries, please email conferences@ase.org.uk