This online course covers planning for learners with special needs including resources and activities you can use as well as strategies for success.
11-19 Teachers
Early Career Teachers
Primary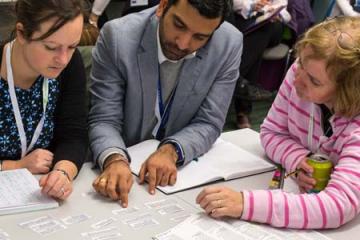 Course Content
The course also includes a look at some of the most common specific needs identified in the DfE student census and strategies that can be used to support these learners in lessons.
The course will be delivered using the Zoom video conferencing platform. (Instructions will be sent to delegates)
09:00 to 10:00 Introduction: The national picture, general strategies, moving student on (higher order thinking)
10:00 to 10:15 Break
10:15 to 11:15 Developing Literacy Skills: How to support science lessons / Asking questions /  Vocabulary / Oracy / Scaffolding writing
11:15 to 11:30 Break
11:30 to 12:30 Teaching Resources: What makes a good resource / Avoiding cognitive overload / Using IT to support learners
12:30 to 13:30 Lunch
13:30 to 14:30 Practical work and behaviour: Why we do it - making it purposeful / Adapting an activity for purpose / Demonstration or hands on activity / Giving instructions / Behaviour for practical work
14:30 to 14:45 Break
14:45 to 15:45 Specific SEND Needs: Specific needs / Executive function skills / Planning for the future
CPD Certificates will be provided on request as evidence of your online CPD. These can be used for your professional development record and are useful when applying for jobs or supporting your professional registration.
For queries please email conferences@ase.org.uk
About the course presenter
Rob Butler is an ASE field officer and experienced facilitator of CPD workshops.
Rob had an interest in special needs as a teacher, which started in the mainstream classroom and led to over twenty years of teaching learners with SEND as a special school classroom teacher. Rob has also been an advanced skills teacher (and part of the LA science team) and a deputy head. Rob left the classroom to reduce his working hours, and now works for the ASE as the field officer for the East Midlands and Yorkshire regions. Rob is also an OUP author (for foundation GCSE and ELC resources) and facilitates workshops for the STEM Learning network.