Teachmeet: New Urban Nature Project with Amgueddfa Cymru – National Museum Wales
Do you have an Outdoor space that you would like to incorporate more into your science teaching?
11-19 Teachers
Early Career Teachers
Primary
Technician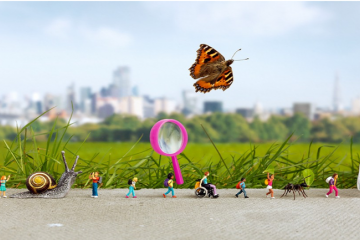 Amgueddfa Cymru – National Museum Wales is inviting schools in Wales to get involved with Explore: Urban Nature, part of the Natural History Museum's Urban Nature Project which aims to inspire and empower teachers and students, aged 9-14, to investigate the nature on their doorsteps.
Come along to this online event to find out more about the programme, book a free workshop, and get a taster of the resources.
Our Urban Nature Project includes:
·      bilingual lesson plans and background notes, fact checked by Museum scientists
·      hands-on outdoor Museum and free school-based workshops where students can investigate challenges facing nature in urban areas
·      An Online teacher training programme on outdoor STEM investigations
Lesson plans will be available bilingually after the workshop on the Amgueddfa Cymru website: https://museum.wales/learning/activity/509/Urban-Nature-Project/