'Tis the (ASE Book of the Year 2021) Season: Announcing our shortlisted writers…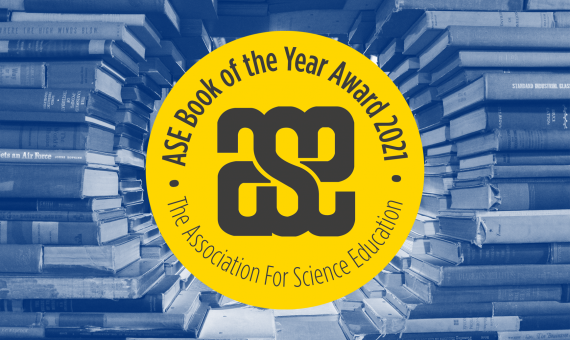 Celebrating its' sixth year, the ASE Book of the Year award has gone from strength-to-strength since it's conception back in 2016 – where this year four out of 30 talented writers have been shortlisted. The award  - viewed as a benchmark for literary value is designed to celebrate science writing that educates and inspires science learners of all ages. Our judges are looking for books that go above and beyond the traditional science curriculum – as well as those that share our vision of 'science for all'.
Many congratulations to all four shortlisted writers, each of whom will (no doubt) make it a difficult decision for our judges - to pick the book of the year 2021. The winner for this years' award will be announced at the ASE Annual Conference 2022 so, if we don't see you there – watch this space in early January 2022.
Deservingly so in 2019, Barbara Natterson-Horowitz and Kathryn Bowers scooped the ASE Book of the Year 2019 for their brilliant work on: Wildhood: the epic journey from adolescence to adulthood in humans and other animals. The book examined four universal challenges that every adolescent on our planet must face on the journey to adulthood: how to be safe, how to navigate hierarchy, how to court potential mates, and how to leave the nest.
Everyday this week, we will share a book that has been shortlisted by our esteemed judges - with a dedicated page (click on the book of interest below) where you can get a feel for the book, read trailblazing reviews and buy the book, just in time for Christmas.
A huge thank you to all entrants for submitting such well-thought out and inspiring work for 2021.