11 to 19 committee School Science Review collection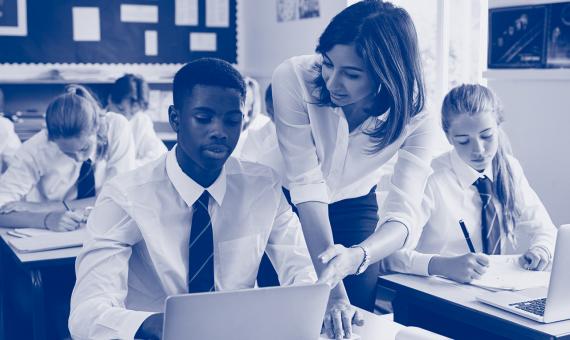 Published quarterly, SSR includes a diverse collection of peer-reviewed articles, on topics ranging from astronomy to polar bonds, from bioethics education to writing up experiments co-operatively, from reviews of science education developments to using football and tennis as a context for physics.
With substation portion of our journals collection made Open Access in light of the current Covid-19 situation, our 11-to-19 Committee has put together a collection of six SSR articles. This collection illustrates the range of articles that are regularly published in the journal including the exploration of classroom learning, subject-specific curriculum thinking, write-ups of ASE conference sessions, reports on science education research projects and in-depth explorations of science education thinking.
Whatever the aims of your CPD reading there is something for everyone, from those looking to improve subject understanding and practical expertise to those wishing to delve more deeply into evidence-informed practice and science education writing...
Promoting the understanding of mathematics in physics at secondary level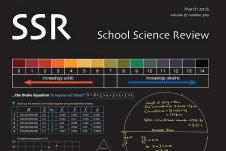 By Alaric Thompson, Head of Physics
(March 2017 vol 97 number 360 p43-48)
Do you find that your students compartmentalise their learning? Do they struggle to transfer maths skills from maths to physics or even from one physics topic to another?
Read this article to find out some strategies related to the language of mathematics that could support student reasoning and consider how this could lead to less compartmentalisation of learning.
Biology practicals that work: SAPS drop-in sessions at the ASE Annual Conference 2017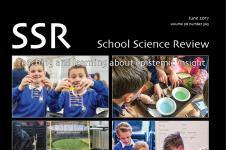 By Dan Jenkins (SAPs) and Beverley Goodger - freelance science educator and Royal Society Biology Teacher of the Year 2013
(SSR June 2017 vol 98 number 365 p20-24)
Would you like to increase practical opportunities in plant biology topics? Do you want to improve your own confidence with biology practicals?
Read this article to discover the wide range of plant biology practicals shared by Science and Plants for Schools (SAPs) at ASE Annual conference. The article includes links to all resources.
An evidence-based approach to introductory chemistry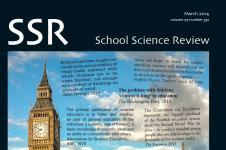 Philip Johnson, University of Durham
(SSR March 2014 vol 95 number 352 p89-97)
Are you thinking about sequencing of your curriculum? How do your students know that a chemical reaction has taken place? Do they understand that a new substance has been made?
Read this influential and much-cited article to discover the importance of the concept of substance in the understanding of chemistry and why the typical introductory approach (solids, liquids and gases) can create difficulties for students.
Knowing is only the first step: strategies to support the development of scientific understanding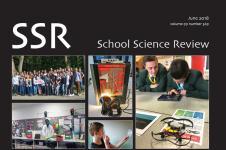 By Richard Brock, King's College London
(SSR June 2018 vol 99 number 369 p116-121)
Are any of your students able to recall science knowledge but then struggle to perform during assessments?  Do you know why your students are having these difficulties?
Read this article to consider the reasons behind student difficulties as well as to find out about a range of possible strategies to support students in developing their understanding of the relationships between concepts and their ability to transfer concepts acquired in one context to other contexts.
Learning to read with a critical eye: cultivating discerning readers of media reports with a science component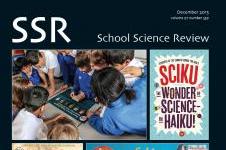 By Billy McClune and Joy Alexander school of Education Queen's University Belfast
(SSR December 2015 p21-29)
What is meant by science literacy? Do you want to broaden your students' experience of scientific writing and improve their ability to read critically and to identify 'fake news'?
Read this article to find out about a research project which analysed the different responses of science and English teachers to critical reading before suggesting ways off embedding the development of science literacy in the classroom.
Models, matter and truth in doing and learning science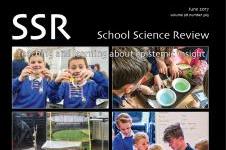 By Mark Hardman UCL Institute of Education
(SSR June 2017 vol 98 number 365 p91-98)
As you moved up through the school system, did you ever think that everything you had been previously taught was wrong? Were you ever explicitly taught about the use of models in science?
Read this in-depth article to challenge your thinking on the role of models both in doing science (how models are used in the scientific community) and in learning science (how models are used in the science classroom).