ASE Book of the Year 2020 shortlist announced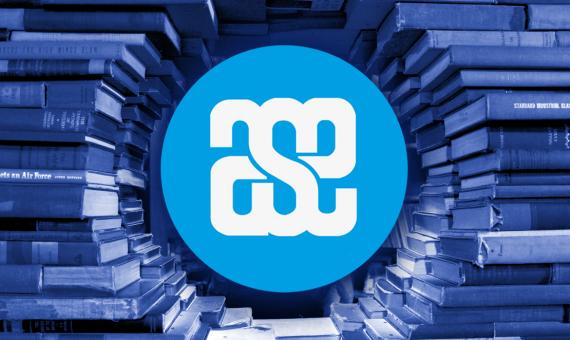 Founded five years ago, the award was designed to celebrate science writing that educates and inspires science learners of all ages. Every year we invite entries from books that go that extra mile and support our vision of 'science for all', a book that could supplement a teacher's understanding or something that goes beyond the traditional science curriculum.
The most recent award winner, that wowed the judges in 2019, was The Molliebird: An Evolution Story by PSTT Fellow Jules Pottle, a beautifully written narrative poem that is exquisitely illustrated by Rufus Cooper. The Molliebird tells the story of natural selection; "after a natural disaster that leaves her badly camouflaged in her surroundings, the bright blue Molliebird becomes desperate for her babies to survive. She notices that brown baby birds thrive, and so tries painting herself brown in the hope that her babies will be born brown, and she is devastated when this does not work and has to think again".
We wanted to say a huge thank you to all who submitted entries for consideration, our team had a really tough time narrowing down the shortlist out of the brilliant and inspirational books we received!
Take a look at the 4 books that made the shortlist for the ASE Book of the Year award:
2020 Book of the Year Shortlist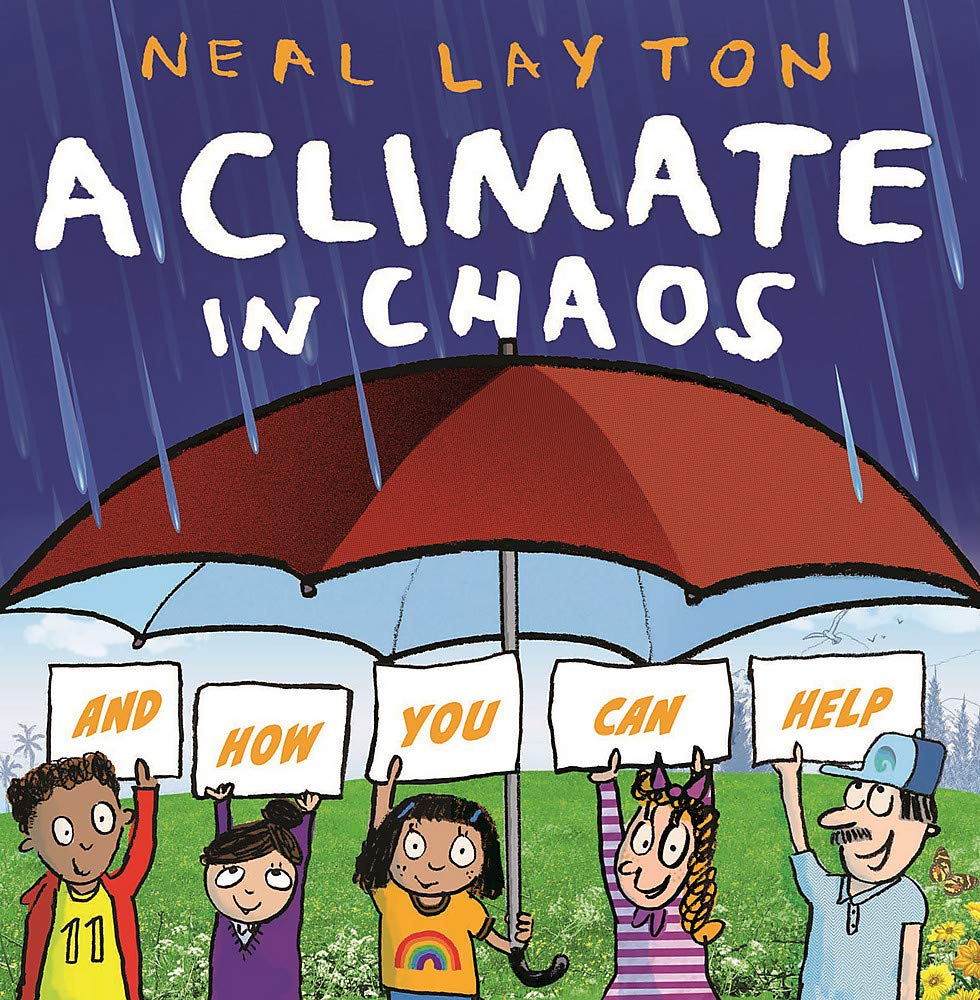 A Climate in Chaos By Neal Layton
You've probably heard about climate change. At least I hope you have - because it's REALLY IMPORTANT. It affects all of us living on Planet Earth right now, and everyone and everything that will live on our planet in the future. 
Our world is warming up, and it's a big problem. Award-winning author-illustrator Neal Layton is here to explain what climate change is, what's causing it and why it's dangerous for animals and humans alike. But he's also FULL of ideas for how you can help! From eating lots more veggies to walking and cycling and thinking carefully about what we need to buy, A Climate in Chaos will get young readers excited about how they can make a difference to keep Planet Earth happy. 
This brilliant non-fiction picture book, illustrated in Neal's trademark collage style, is perfect for readers aged 5-7 who love nature and want to help the environment.
Do You Love Bugs? By Matt Robertson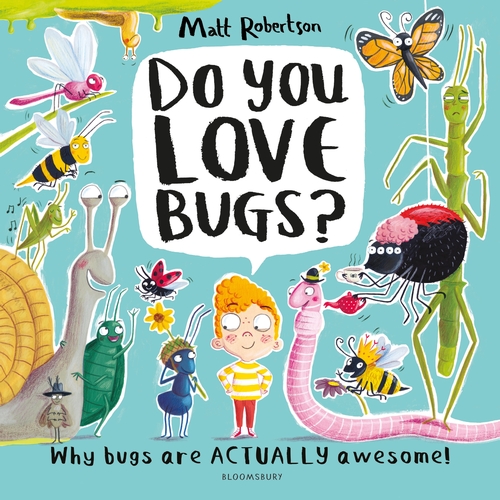 Crawly! Hairy! Maybe a bit scary? Snails slime upside down. Eeek! Worms can somersault and butterflies smell like cake. YUM. Wait, don't eat them... Because bugs are truly BRILLIANT! Matt Robertson's quirky text and sweet yet hilarious illustrations show exactly why minibeasts can be truly awesome in their own unique way. 
The book includes 14 hilarious globally inclusive, bug-tastic spreads, featuring worms, bees, beetles, dragonflies, butterflies, moths, grasshoppers, spiders, ants, snails and stick insects. Find out how honey bees make their honey, why moths always fly around lamps and how bombardier beetles protect themselves from hungry predators. There's something new to learn about each bug. Did you know that stick insects can dance? Or that butterflies can smell like cake? And guess what? A grasshopper will spit on you if it gets angry! 
So always be good to grasshoppers, give spiders a smile not a screech and never get angry at ants! There are so many more fun facts to uncover about our tiny furry and slimy friends.
Fantastically Great Women Who Saved the Planet By Kate Pankhurst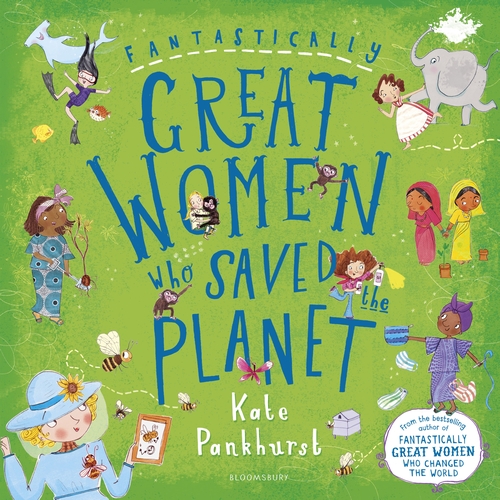 From bestselling author and illustrator Kate Pankhurst, descendent of Emmeline Pankhurst, comes another 'smart, informative, inclusive and accessible' book about trail-blazing women (Fiona Noble, The Bookseller). This time, it's women who have been making decisions that have helped protect our natural world from way before it was on a political agenda. Discover their untold stories.
Tackle the plastic problem with Isatou Ceesay by recycling waste into beautiful objects. Marvel at the intelligence of chimpanzees with Jane Goodall. Learn why it's important to shop fair trade and cruelty-free with Anita Roddick and The Body Shop. Resist devastating deforestation and plant seeds of change with Wangari Maathai.
We're in an age when young people like Greta Thunberg are calling for those in power to 'wake up' and take action. But everyone has a part to play. Written with hope and encouragement, this book shows that all actions, big and small, can be powerful in the fight against climate breakdown.
Wildhood: the epic journey from adolescence to adulthood in humans and other animals by Barbara Natterson-Horowitz and Kathryn Bowers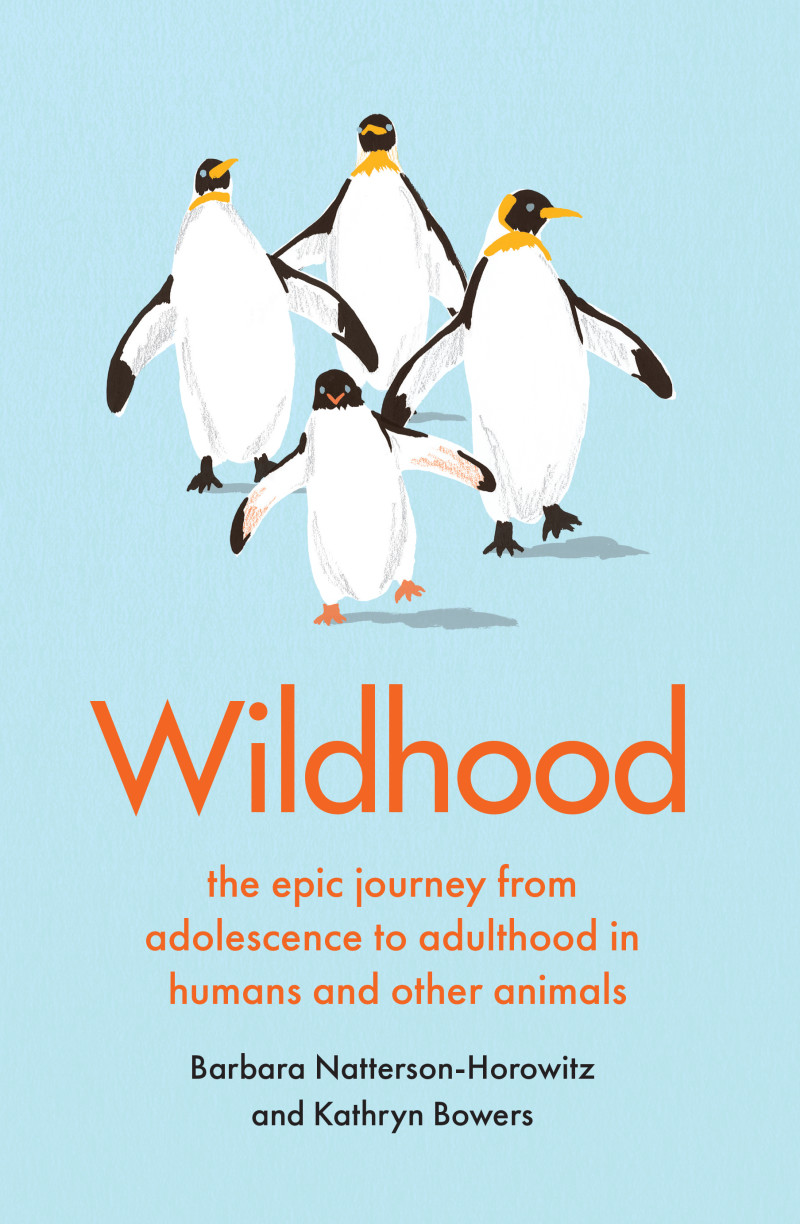 Teenagers: behind the banter, the tediously repetitive games and clicks, the moping and screaming, the fast living, and the jockeying and preening lie the rules of the entire animal kingdom. Based on their popular Harvard University course, latest research, and worldwide travels, Natterson-Horowitz and Bowers examine the four universal challenges that every adolescent on our planet must face on the journey to adulthood: how to be safe, how to navigate hierarchy, how to court potential mates, and how to leave the nest. Safety, status, sex, and survival.
For parents and children, predators and prey alike, this is a powerfully revelatory book, entertainingly written. To become, as its reader does, for a while, a young penguin or a young humpback whale, or even an octopus tapping a shrimp on the shoulder or an orca silencing their victim, is a giddying experience. The authors open up horizons for their ordinary human readers as they go about their daily animal lives, and permit them to look afresh at the confusing and exhilarating experience of adolescence. Even your average teen will not get bored.
This year's award will be presented at our Annual Conference in January 2021 and hopes to raise the profile of science publishing and showcase the best authors and their work.
Come along to see which one of these brilliant titles will take the proverbial crown at the Conference - if you haven't already, you can buy tickets here, or if you'd like to take your chances we have a competition running in partnership with Molymod until Friday 18th December which you can read about here.