The ASE Book of The Year Award Shortlist announced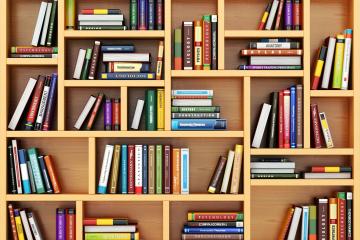 After many delighted hours of reading, ruminating and recriminations (our judges takes this very seriously!), we're delighted to be able to announce that we have decided upon the shortlist for the prestigious ASE Book of the year award...
Founded four years ago, the award was been designed to celebrate science writing that educates and inspires science learners of all ages. Every year we invite entries from books that go that extra mile and support our vision of 'science for all', a book that could supplement a teacher's understanding or something that goes beyond the traditional science curriculum.
The winner will be announced at the ASE Conference in January 2020, so without further ado - the contenders are...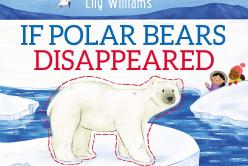 If Polar Bears Disappeared
By Lily Williams
Member Price: £12.99
ISBN: 9781526308962
Publisher: Hachette Children's Group
This book is a perfect introduction to the themes of climate change, conservation and the importance of ecosystems. The freezing ecosystem in the far north of the globe is home to many different kinds of animals. They can be strong, like a walrus, tough, like a lemming, resilient, like an arctic fox. But no arctic animal is as iconic as the polar bear. Unfortunately, the endangered polar bear is threatened with extinction due to rapid climate change that is causing the ice where it hunts/lives to melt at an alarming rate. This book uses accessible, charming art to explore what would happen if the sea ice melts, causing the extinction of polar bears, and how it would affect environments around the globe.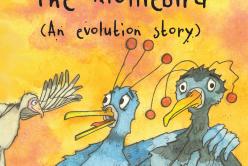 The Molliebird (An evolution story)
By Jules Pottle, illustrations by Rufus Thomas
Member Price: £8.00
ISBN: 9780995481169
Publisher: Primary Science Teaching Trust
The Molliebird is a fictional and emotive tale about a bird species adapting to their forest home, after a fire. This picture book exemplifies how natural selection leads to changes in a species. The book is written in high level language appropriate for ages 7-11, so children can encounter the complicated science of evolution in the familiar format of a picture book. There are natural gaps in the narrative which are filled by the pictures. This naturally leads to discussion – if you ask the right questions then you can hear whether the children have either of the two common misconceptions: that evolution happens quickly or that you can choose to evolve. There is a free online handbook (printed and included with this competition submission) to help parents/teachers work though these questions, and thus aid children's learning. It has been thoroughly tested in the classroom and proved to be effective.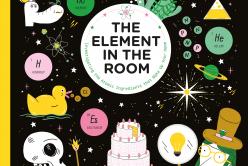 The Element in the Room
By Mike Barfield, illustrations by Lauren Humphrey
Member Price: £14.99
ISBN: 9781786271778
Publisher: Laurence King Publishing
A fully illustrated guide to the chemical elements, packed with mind-blowing facts, The Element in the Room is a fun and engaging introduction to the periodic table of elements, for ages 7-11. Readers join Sherlock Ohms as he investigates these elements, and solves the mystery of how absolutely everything came to exist! The book uses humour and non-fiction comics to present easily digestible scientific information. There are also exciting experiments for readers to try in their own homes: introducing a fun, practical angle. The Element in the Room is a humorous and fascinating guide.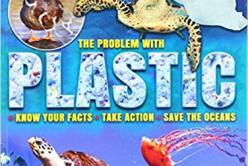 The Problem with Plastic
By Ruth Owen
Member Price: £8.99
ISBN: 9781788560788
Publisher: Ruby Tuesday Books
Fuelling a new wave of scientific thinkers with a genuine concern for the planet, animals and community, this book, The Problem With Plastic, is being used more and more in science lessons and cross-curricular teaching, getting children to consider how they could react in light of the plastic pollution crisis. With the Blue Planet 2 and 'David Attenborough effect', people are talking more and wanting to learn about plastic pollution and what they can do. This book informs and engages without preaching or condescending, bringing scientific thinking into the everyday.