#ASEchat 122 How does the scrapping of levels affect our classrooms?
#ASEchat 122 How does the scrapping of levels affect our classrooms?
ASEChat Summary 14th October 2013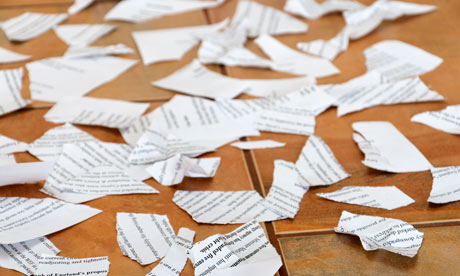 Hosted by @ScienceTVRadio
The discussion showed how much variety exists within schools as a result of the removal of enforced National Curriculum levels. Some schools have continued to use a leveled approach to assessment, some have drawn down letter grades from GCSE and A Level ( though how these are applied evidently varies) and some are taking the opportunity to do things entirely differently.
@ViciaScience highlighted one of the benefits of levels – that different statements reflect specific knowledge at different levels, allowing subjects, and topics within a subject, to be compared. Some schools who are just awarding a grade to a piece of work do not take into account the challenge of the work. In this way, levels have provided a good indicator of pupil progress both in the short and longer term. @Moth754 added that it is easier for students to aim for the next level or sub level than it is to aim for the next GCSE grade.
@SpecialSciTeach suggested that the language of Bloom's taxonomy that is used in many of the level descriptors will still be used to show progress. Use of SOLO taxonomy would also be appropriate, but would require a whole-school approach to be totally successful. @HRogerson is planning to continue to use the level descriptors without the associated numbers, especially as her school follows Dylan William's advice not to give students numerical grades for their work. (@OliHandley and others expressed envy for this position as many schools have very different approaches.) @niamhirl said that having levels removed will allow her to emphasise the importance of acting on teacher comments to her students, rather than them just looking for a level. @PhysicsEducator and @HRogerson will still be using APP to encourage students to make progress within their work, just will not be sharing levels.
There was also some discusssion about whether, following summative assessment, students should be given a ranking (in the class/year group) to give an indication of how they compare to their peers. Some (including @ScienceTVRadio as host) wondered how students would react to this, though they will all ask each other how they did in tests! @NeedhamL56 pointed out that levels have only been around for about 20 years – there was life before them, and will be life after, hopefully we will now focus more on allowing individuals to improve
There was a debate about how student progress is reported to parents - @NgeeOg asked 'What happens to the termly report without levels?', though it was suggested that few parents have clear knowledge of what this represents and how to help their children improve.
@ViciaScience asked if #ASEChat members could collaborate to create progression frameworks for different topics in science, so watch this space!