ASE to host new series of practical science support webinars...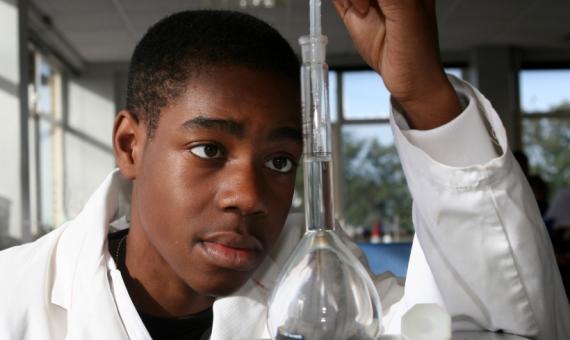 We at the ASE are committed to championing the role of hands-on practical science both through the current crisis and in the future. In partnership with the Royal Society of Chemistry, the Royal Society of Biology and the Institute of Physics, we are delighted to be able to offer a series of practical science webinars delivered using Zoom, throughout November and early December 2020, focusing on Good Practical Science Benchmark 7 (real experiments and virtual enhancements).  
The series has been generously sponsored by The Gatsby Foundation and ASE members and non-members are invited to participate free of charge, though places are limited, so delegates are encouraged to book early to avoid disappointment.
The aim is to provide immediate, subject-specific support for teachers, for example around ways to use digital technologies to support and enhance experiments where practical work may be limited by social distancing restrictions. These events will be of interest to a broad range of practitioners, but will be of particular interest to early career teachers and those teaching outside their subject area.
In the case that you are unable to join the initial webinars or the repeated sessions live, the series will be recorded and made available to all members and non-members to view via the ASE website. Here are the current details about the upcoming webinars:
Biology Sessions presented by Euan Douglas and Tara Neve-Scott on behalf of the Royal Society of Biology:
Inital session on Tuesday 10th November at 16:30 – 17.30
Repeated on Wednesday 25th November at 16:30 – 17:30
Follow-up Session on Thursday 10th December 16:30 -17:30
Chemistry Sessions presented by Heidi Dobbs and Rizwana Alvi, Education Coordinators, Royal Society of Chemistry:
Initial session on Wednesday 11th November at 16:30 – 17:30
Repeated on Thursday 19th November at 16:30 -17:30
Follow-up session on Thursday 3rd December at 16:30
Physics Sessions presented by Institute of Physics Coaches Andrew Bailey, Alessio Bernardelli, Martyn Crawshaw and Daisy Fox:
Initial session on Monday 16th November at 17:00 – 18:00
Repeated on Wednesday 18th November at 17:00 – 18:00
Follow-up session Tuesday 1st December 17:00 – 18:00