ASE Journals made open access to support educators during Covid-19 pandemic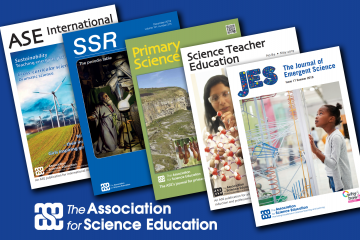 With schools likely to remain closed for some time owing to the Covid-19 pandemic, we at the Association for Science Education have been looking at new ways to support the teaching and learning of science for all school-aged children. We are already working on a number of initiatives and are creating and curating new content on a daily basis, but we want to go even further, and have now made the decision to make all of our 2019/2020 peer-reviewed journals Open Access for a limited period - that is freely available to all.
As an independent professional community that supports everyone involved in school science education, one of the major benefits offered to our subscription-paying membership is access to this set of peer-reviewed journals, covering the full spectrum of issues around science education.
We see our organisation and our membership as an integral part of a wider science education community, one that has already come together in extraordinary ways during these unprecedented times, and want to do everything we can to support it.
"We recognise the huge contribution that our community has made in continuing to support children and young people during the current crisis. We know how valued our journals are by our members and the support they provide. By sharing access over this period, we hope that everyone in the science education community can benefit"
Hannah Russell, ASE Chief Executive Officer
From today, anyone can sign up for access right now and get complete access to all of our 2019/2020 journals (both those already published and those coming out over the coming weeks and months). The journals covered are:
School Science Review
Primary Science
The Journal Of Emergent Science
ASE International
Science Teacher Education
You can find out more about them here, and we would urge anyone with an interest in excellence in science education to share this opportunity with their colleagues and wider networks. 
We very much hope that you will find these free journals useful over the coming weeks and months and that ASE can continue to support everyone in the wider education community during these extraordinary times...