ASE president Sir John Holman to lead special series of webinar interviews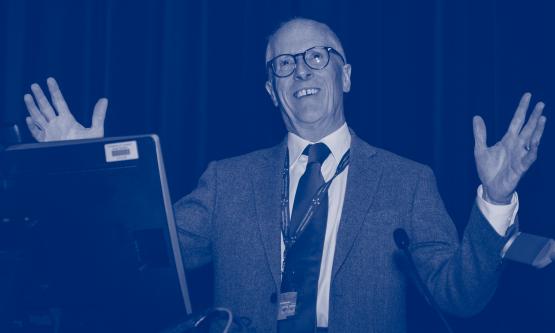 It's been less than a week since it kicked off, but we're already delighted with the success of our Covid-19 webinar series – so much so that we're wheeling out the big guns to celebrate! In a special series of webinars that we're launching, ASE President Sir John Holman will be joined each time by a high-profile figure from the world of science to discuss their experience of science education at both a personal level and from the perspective of their current role.
So far we have three confirmed guests for the 'In conversation with Sir John Holman...' strand: a Nobel prize-winning chemist once name-checked on The Simpsons, a BBC presenter who moonlights as an Oxford Professor of Astrophysics, and a Michael Faraday Prize-winning geneticist with a global profile thanks to his hugely popular books and TV work.
While you work out who the first two might be, we're spoiling the latter right now, as Professor Steve Jones will be Sir John's guest at 2pm this Friday, 15 May. On the agenda for these present and past Presidents of the ASE will be their memories of science teachers who inspired them, their views on the state of general appreciation of science and scientists in society today and their shared belief in the absolute importance of excellence in science education in schools, and what might be better done to promote it.
You can sign up for the webinar – which, like all in our Covid-19 series, is completely free of charge (with priority given to ASE members should we have to limit numbers) – by clicking the link below.  Please share this news with your networks, as we believe that this is a tremendous opportunity to highlight the profile of ASE and the work that we do to support excellence in science education.