ASE responds to worrying trend highlighted by TIMSS report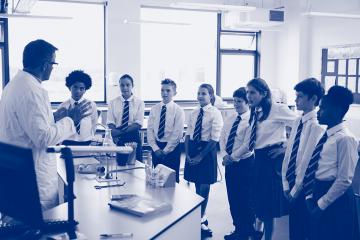 ASE Chief Executive Officer Hannah Russell responds to survey highlighting a marked decline in Year 9 science performance... 
"Today's TIMSS results have shown stable outcomes for Year 5 (and equivalent) students between 2015 and 2019 in England, Ireland and Northern Ireland. However, while results for older students have remained stable in Ireland, it has been disappointing to see a significant decline in achievement in England in Year 9, in both the short and longer term (with a reduction of 20 points from 537 in 2015 to 517 in 2019).
"It is clear from both the current TIMSS data and other studies, that access to high quality continuing professional development (CPD) for teachers, alongside strong school leadership, are key determinants of success in countries with high performing science education systems. Given the massive disruption posed to science education by COVID-19, we anticipate that the impact of these factors will increase further over the next four years, yet we also know that in England, the proportion of school budgets allocated to teachers' professional development fell to just 0.53% in 2017, the lowest it has been since 2014.
"In order to prevent a further relative decline in the performance of pupils in England, it is imperative that greater investment is made in teacher CPD, particularly around integrating technology into teaching and supporting students' critical thinking.
"We believe that all teachers, at all stages of their careers, should be entitled to be supported by their school leadership to engage in high quality subject specific CPD. Failure to address this issue risks undermining the UK's position at the forefront of scientific research and development as well as limiting our ability to equip all young people with the skills, knowledge and competencies they will require to navigate the world around them as global citizens."