ASE response to COVID-19 pandemic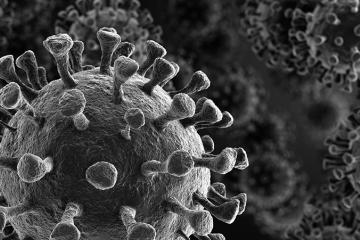 It is with regret that we are making some changes to our Events programme in light of the COVID-19 outbreak. Due to the increasing health concerns and escalating developments that have occurred over the last several days, we have made the decision to cancel or postpone all ASE events until after the Easter period.
We have some fantastic events coming up, so this has not been an easy decision. We know how important the opportunity is to come together with fellow peers in the science education world and how much effort both the ASE team and our wonderful volunteers put into organising them.
However, the safety and wellbeing of our members, ASE staff and the public at large have to be our primary concern. With the nation officially moving into the "delay" stage of dealing with the ongoing pandemic, we feel that the decision we have made is the safest possible course of action.
While we understand that the official government advice currently does not prohibit the holding and promotion of events, we believe the ASE should play an active role in helping to reduce the spread of COVID-19. Moreover, we cannot be certain when the situation will escalate and more restrictive "social distancing" measures are put into place, so believe it is important to be as prepared as we can be.
The events currently covered by our decision are as follows:
• ASE West Midlands - a series of Workshops: Using Maths in Science to promote progress, Birmingham, March 17
• Explorify Primary, Caerphilly March 17
• ASE Technicians supporting and running STEM/Science Clubs, March 19, Hatfield
• ASE North and East Midlands Regional Conference, Derby, March 21
• Association for Science Education - Scottish Conference 2020, Edinburgh, March 28
While we will look into rescheduling the first four events, due to the scale of the event we have reluctantly decided that we will have to cancel the 2020 edition of the ASE Scotland Conference. 
If you've already paid to attend one of the postponed or cancelled events, we will be in contact shortly to reimburse your fees. If you have any other questions, please contact conferences@ase.org.uk
We will of course keep you informed of any updates to the situation through our weekly update emails, this website and social media channels.
Thank you for your continued support.