ASE response to the government's proposed new £9k science teacher retention scheme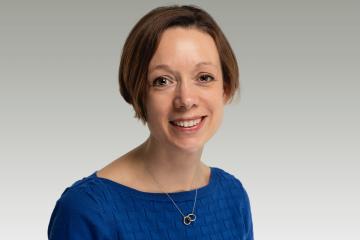 New science teachers in England will receive 'staying on' bonuses of up to £9,000 from next year as part of the government's promise of increased funding for schools.
Commenting on the announcement Hannah Russell (above), Chief Executive at the Association for Science Education, said: "The ASE welcomes this weekend's announcement regarding 'staying on' bonuses for new teachers with degrees in physics and chemistry. Evidence shows that pay is a significant factor in improving science teacher retention and any moves to narrow the gap between what graduates with STEM degrees can earn inside and outside teaching are to be welcomed.
"Of course pay is not the only factor contributing to science teachers leaving the profession and it is crucial that today's move is considered alongside other changes such as those to reduce workload and increase access to subject specific continuing professional development.
"As part of the Association's own work in this area, we are currently running a pilot study of our Science Teacher SOS document in schools, funded by the Gatsby Charitable Foundation. Applications to take part in the study close on Thursday 10 October. For further information, please see this news story below or email the project lead, Andy Chandler-Grevatt (ajgrevatt@gmail.com)."