ASE response to new report on impact of Covid-19 on recruitment and NQTs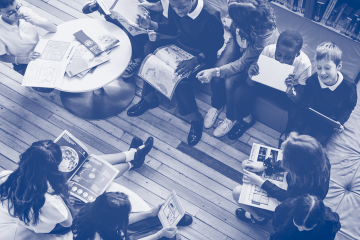 New data suggests that the education sector faces an exacerbation of the longstanding teacher shortages challenge in the aftermath of COVID-19 unless there is increased support for schools with their recruitment efforts. With analysis of year-on-year job advertisement data and survey responses from a 10,000 strong teacher community, Musical Chairs: Understanding and Tackling COVID-19 Disruption to the Teacher Recruitment Market, argues that initial disruption caused by the COVID-19 response will have longer-term impacts.
Co-researched by Teacher Tapp and SchoolDash with support from the Gatsby Charitable Foundation, the report's findings indicate:
• There has been a reduction of more than 5,000 advertised posts in secondary schools alone, with more teachers staying put. Whilst this could provide workforce stability to disadvantaged schools with a higher turnover, in turn it reduces opportunities for NQTs seeking their first appointment, risking losing them from the sector permanently
• Recruitment and retention challenges beyond September 2020: with the main teacher recruitment season of March to May being so disrupted this year, there is an increased chance of teachers leaving at the interim resignation deadlines of Christmas and Easter, causing further disruption to schooling
Responding to the launch of the report, Hannah Russell, Chief Executive at the Association for Science Education, said:
"The ASE welcomes the publication of today's report. While showing some reassuring signs that teachers who were previously thinking of leaving the profession may be planning to stay in the light of the COVID-19 pandemic, there are clear issues for newly qualified teachers (NQTs) looking to secure their first teaching position. This will inevitably include new science teachers, who we can't afford to lose.
"We support the report's call for the government to provide additional funding to over-recruit NQTs this year. In addition to increasing capacity to deal with potentially higher than normal teacher absences caused by sickness and social distancing measures, this could allow schools to reduce NQTs' workload, which will be particularly important this year given that student teachers have missed so much experience during their training.
"In addition to the call for supernumerary recruitment of NQTs for the coming academic year, we believe it is vital that funding is made available to allow NQTs to access high quality subject-specific professional development. We would also encourage schools taking on NQTs this year to consider how they could reduce workload, for example by timetabling repeat lessons and allowing new science teachers to focus on the discipline in which they are most confident."