ASE - A vision for the next three years...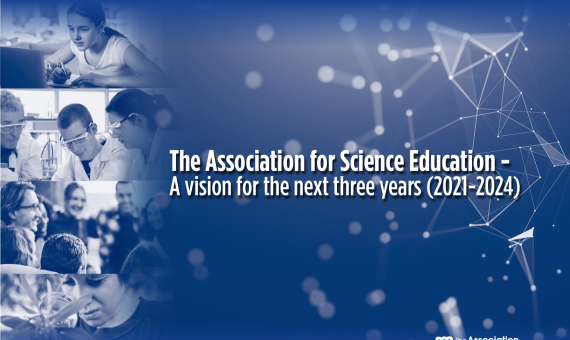 Global crises such as the Covid-19 pandemic and climate change underline the need for a strong future pipeline of scientists and engineers, as well as scientific literacy for all. While excellence in science education is clearly crucial in addressing these issues, the challenges facing our community have never been more acute.
In order to achieve our mission, we will focus on the following challenges over the next three years, embedding them across all of our activities:
Recruitment & retention of specialist science teachers and technicians;
Access to subject- and context-specific continuing professional development (CPD) for all teachers of science and technicians;
The need for dynamic and fit-for-purpose science curricula, assessment and qualification frameworks that prepare young people for their future lives, both within and outside STEM careers;
Student access to frequent, varied and purposeful practical science, led by expert teachers, with strong technical support and suitable facilities and equipment;
Linked to many of these challenges, we believe that there is a particular need to raise the profile of primary science, with an engaging, creative and appropriate curriculum and greater support for primary schools to develop science leadership, teaching and learning;
Environmental sustainability, including climate change, as a key challenge for our time, reflecting young people's needs as global citizens and recognising the role that science education can play in understanding the issues and developing solutions.
The strategic document, which you can find at the bottom of this article, outlines how we aim to achieve these goals over the next three years in greater detail.
A quote from our CEO...
"The Association for Science Education's new three-year strategy comes at a critical moment for science education, both in the United Kingdom and internationally. The pandemic has brought into sharp focus the importance of science education, both in supporting a strong future pipeline of scientists, technicians, medics, and engineers and in helping to equip all young people to navigate the global challenges they will face through their lives.
However, the impact of COVID-19 on science education itself has also been profound and promises to continue well beyond the pandemic, particularly around issues such as examinations, and access to practical science. The Association for Science Education is committed to supporting everyone involved with science education in the UK and internationally, including working with policy makers and other stakeholders to help shape the science education landscape."
- Hannah Russell, Chief Executive Officer
Flip through the document here:
If you have any questions or suggestions about this document, please don't hesitate to get in touch with us via info@ase.org.uk - we would love to hear from you.