ASE's response to Teach the Future's Green Recovery initiative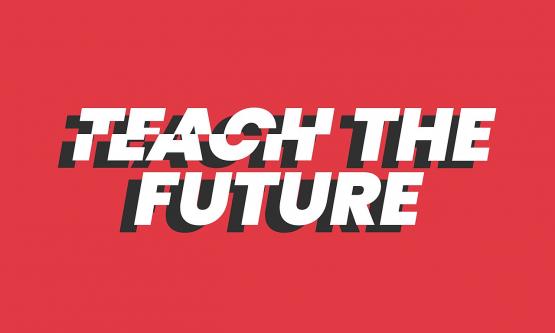 Teach the Future is an inclusive campaign by secondary and tertiary education students to repurpose the UK education system around the climate emergency, climate justice, and the ecological crisis. There are over 40 young volunteers in the Teach the Future team as well as several young staff members.
The campaign started in October 2019 with a petition, which gained 7,413 signatures before it had to close for the December 2019 general election. It was then successfully crowdfunded for a parliamentary reception where students launched the English Climate Emergency Education Bill, which was the first education bill written by students. The reception, on 26 February 2020, was attended by over 70 MPs and peers with significant cross-party support. 
Teach the Future are calling on the government to make substantial investments into the UK education estate by retrofitting it to a net-zero standard through fiscal stimulus and in line with the net-zero by 2050 commitment. The goal is for the government to ensure that all new state-funded educational buildings are net-zero from 2022 and all existing state-funded educational buildings are retrofitted to net-zero by 2030.
Take a look at what students had to say about the importance of Green Recovery:
"We know that students are influenced by the environments in which they are educated. Currently, students are learning in unsustainable, inefficient buildings. By adopting a Green Recovery for Education students will better understand the greener future we must create in order to combat climate change and how we can contribute to this future." - Charlie Sweetman, 14, Wiltshire
"It is essential that we use this rebuilding of our economy as an opportunity for a green recovery for our education. Using fiscal stimulus to retrofit all of our education buildings will not only reduce our carbon emissions but will also create thousands of jobs and help stimulate the economy. We need to act quickly to avert the climate crisis, and so it's imperative that we take this opportunity to change our education, our economy, and our environment for the better." - Isabella Bridgham, 15, Cumbria
The Association for Science Education has today supported an open letter from Teach the Future to the Chancellor of the Exchequer, Rishi Sunak, urging the government to invest in a Green Recovery for the education sector. The letter, also signed by Chief Executives from a number of other organisations, including the Association of Colleges and RSPB, highlights the opportunity for post-COVID-19 fiscal stimulus to be spent on retrofitting schools to net-zero standard. The signatories argue that using funding in this way would help to ensure that investment is spread equally across the country, create tens of thousands of new green jobs, improve young people's mental health, inspire students to live sustainably and help the UK significantly on its path to a net-zero economy.
Commenting on the letter, Hannah Russell, Chief Executive of the Association for Education said:
'The ASE is proud to support the Teach the Future campaign led by UK secondary, further and higher education students. We believe that our education systems can and must play a key role in helping to address the climate emergency and that this should be a central pillar of the Government's net-zero strategy. In particular we support the call for investment in improving outdoor spaces, which we know play a key role in supporting young people's learning and mental health.'