#AskASE Questions for our Primary Science Expert Panel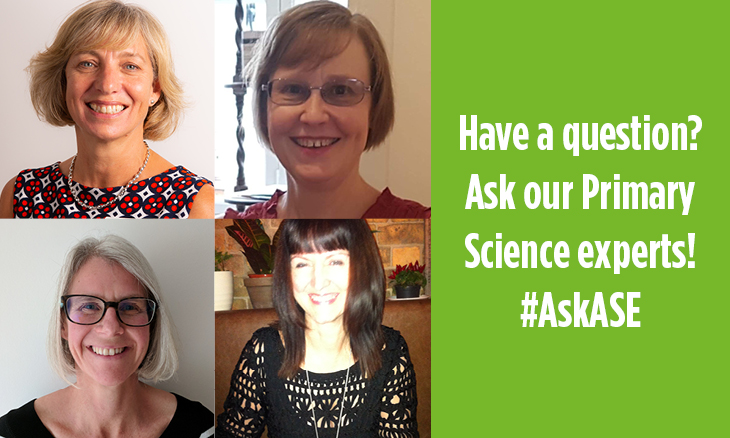 Led by Association for Science Education Primary Committee, this session will provide an opportunity to raise issues, explore concerns and seek solutions from an 'expert' panel of primary science 'faces'.
Have you got a burning question about primary science that you want answered? Please submit your question by the 7th January.
Join the conversation live at the event or online with hashtag #AskASE!
The ASE Annual Conference Primary Programme takes place from Friday 11 to Saturday 12th of January.  We will be live tweeting their answers on Saturday 12th January 2019, 10am from the Conference in the Arts Building 120 (Main Lecture Theatre) at the University of Birmingham.
Hear our  expert primary science panel (pictured clockwise from top left):
Jane Turner -  Associate Professor at the University of Hertfordshire, Director of the Primary Science Quality Mark
Liz Lawrence - Advisory Teacher, Chair of ASE Futures Committee, PSQM Senior Hub Leader
Nicola Beverley - Independent Primary Science Consultant, PSQM Senior Hub Leader
Naomi Hiscock -  London based Independent Primary Science Consultant, Chair of ASE Primary Committee