Delivering effective education during a shutdown: distance learning using video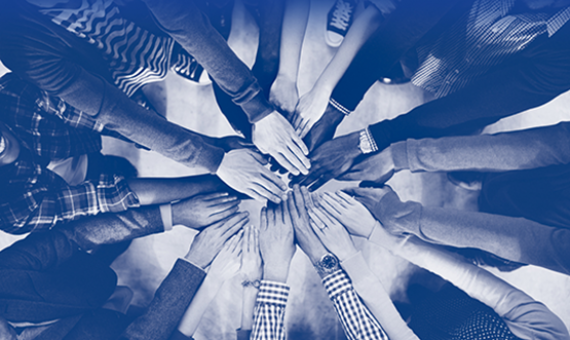 In order to continue to teach students at a distance many teachers will be turning to video to help communicate key ideas. I am among them. Creating video content allows learning to continue independently. I want to be able to use any contact time that I have to answer questions and I am finding that getting students quiet while video conferencing can be a challenge once they have learned how to unmute themselves!
About 5 years ago I attended a day of CPD from Teachit Science on creating video. One of the sessions was by James Rolfe, who has been a regular speaker since then at ASE conferences. He talked to us about how using video to share instructions for practical activities rather than a demonstration or worksheet which has made a huge difference to the success of the students. After that session I set up a YouTube channel and have never looked back.
I find that making my own videos does have an impact on the responses of the students. I can make the resource bespoke, keeping it short and focused on the learning objective that I want to get across. Videos for first instruction benefit from containing less new information than those for revision. Much of the content already available is focused on revision.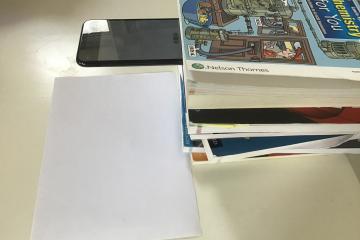 There are various ways to create content. Clamping a mobile phone above a sheet of paper, or mini whiteboard, either using a pile of books (as pictured above) or by bringing home a clamp-stand from your lab. It is then possible to write on the paper as if you would be writing on a white board in school and share notes and information with students. 
If you would rather not write, screen casting means that it is possible to talk over a PowerPoint presentation, or in fact, any application on your PC, tablet or mobile. A quick search on google will give some suggestions on how to do this. However, the app Loom is one that can be recommended, it works on desktops and mobile devices. I have used the in-built ability for iPads to screencast to film PhET animations while explaining them for my post-16 classes.
Both these methods require one take, so at first it is important to keep what you intend to say short. At first creating video content will take time, it doesn't need to be perfect quality and both the quality and speed of what you produce increases as you create more content. Also, you do get used to hearing your own voice!
Adobe Spark video is a useful application, that allows you to speak over images and puts some music behind what you produce. It is easy to use and will allow key ideas to be communicated. It works on the web or an app on your smartphone or tablet.
If you want the ability to edit video you have taken on a camera, phone or tablet, then the Apple application iMovie is highly recommended. If I film myself giving instructions in small chunks, for example describing the equipment then describing each step in small video clips, then I use iMovie to stitch all the clips together. I will often add a voice over to it so that while demonstrating for the video I can concentrate on what I am doing then then think about how best to describe it afterwards.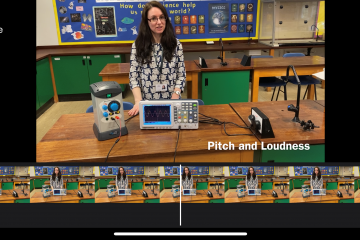 However, in the current climate, my favourite app for editing is ExplainEverything Edu. There is an app for the iPad, but it also works via the web. It takes a little while to get used to, but I find there is a great deal of flexibility in what it can do. It is possible to record live annotations which is useful for worked examples. Adding, removing and moving images as appropriate to the explanations and incorporating videos I have previously taken are all possible. It is worth persevering to get used to the power of the application.
Once content is created there is the issue of how to share it with students. Any social media channels that might be used (YouTube) should be cleared with senior leaders at the school as there could be child protection implications. My school uses office365 so our videos can be uploaded to Stream, which a video sharing web application part of the suite, or directly uploaded to the class Team. It is possible to share videos through Google Drive and Google Classroom.
For those not confident enough to create content then there are many great YouTube channels out there by teachers helping youngsters with revision, particularly aimed at key stage 4 and 5. I am recommending various videos to my students from channels such as Fuse School, Free Science Lessons, MaChemGuy, Primrose Kitten, Physics Online, Gorilla Physics, Step by Step Science, DrA physics, Malmesbury Education and Lamas Science.
Editor's Note: We have interviewed the people behind two of the channels listed above - Primrose Kitten and Physics Online - for a feature on YouTube education which will go live on the ASE website next week!