Delivering effective education during a shutdown: Leading your department online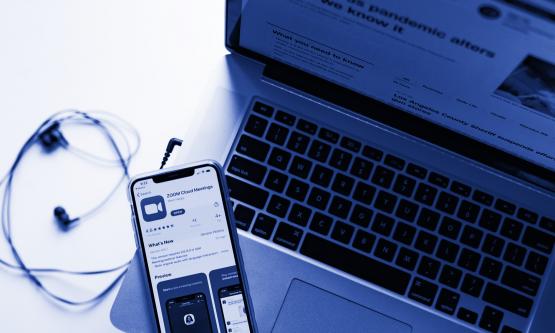 From the 11th March my school here in Bangkok has been 'remote learning'. It is hard to believe that only the week before, we had finished off our British Science Week celebrations with a house competition.
In Thailand, though it is being reviewed, the period of shutdown looks set to continue for some time yet. Thai state schools have been given a start date of the 1st July which is a week and a half after the end of term for most International Schools.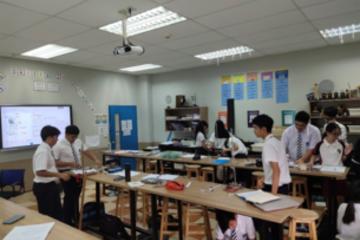 This period of shutdown has raised some issues with regards to effectively leading a department when members are based at home. Listed below are some of the day-to-day things that are normally taken for granted that have been more challenging due to having to use online communication. Also summarised are some of the solutions we have implemented to ensure high quality teaching, learning and collaboration in our science department.
Communication
Ensuring we communicate as much as we did prior to remote learning has been incredibly important. This has ensured people are kept up to date with the latest developments of the situation. As a school we use the Google Suite, and as a department we have always used Google Hangouts to for quick questions. Whilst working from home its use has been important to ensure the department is connected. Those little conversations throughout the day, taken for granted, have become digital. For more one to one conversations or department meetings Google Meet has been an excellent tool. It has been important to ensure written messages are not taken in the wrong tone. Where a mixed message could be taken, a Google Meet or a phone call may be a better choice.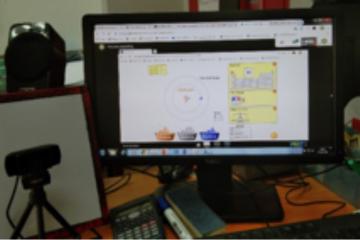 Remote learning lesson using an online simulation by PhET Colorado.
Collaboration
We have a Google Classroom for sharing best practice in department. We have always used it for sharing ideas, scientific or educational research, and meeting minutes. This means that the information is always there to look back on should you need it. As a school we developed a 'remote learning' professional development Google Meet. This was to share good practice in the International Baccalaureate group subjects 1-6. This has been very successful and is ongoing as groups review each other's Google Meet videos.
Consistency
A consistent quality of teaching and learning is our goal as a department. Ensuring modelling, questioning and practical work is still maintained has been incredibly important for our students. Teaching styles can be varied and it has been great to see how teachers have developed their practice to cope with the new forum of online learning. Creating a sense of normality for our students has been done by transferring resources to be accessible online. Some teachers have mixed live teaching and practical demonstrations with offline investigations to further develop new and previous content knowledge.
Workload and wellbeing
With the pressure of Remote Learning and being online it is very important to switch off. Balancing preparation for the next academic year and online resource development has been paramount. Ensuring that the message of consistency is also linked to workload and wellbeing has been the key to ensure teachers feel supported and valued. As an international school we have a diverse staff body, all the teachers in the science department are far from family and loved ones. Some of the staff live alone and can find the solitude of online learning and social distancing lonely. Linking back to communication it is important to recognise the stress and strain the current situation can have on your department. Keeping in contact, talking freely about workload and wellbeing can have a massive impact personally and professionally on teachers.
As the current situation continues to unfold I will remain focused on the areas noted above. When resolved I am sure the Science department at Regent's will emerge even more cohesive and effective than we were. We look forward to welcoming our students back to the classroom.
Daniel Lyng CSciTEACH, CPhys, Head of Science, Regent's International School, Bangkok