Delivering effective education during a shutdown: Working remotely with students during lockdown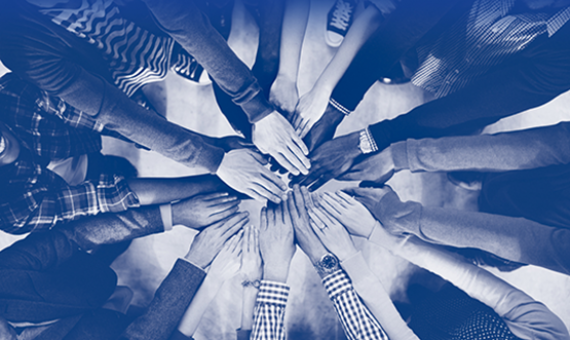 The experience of school closure and remote learning has been incredibly varied for students, both within and between schools. We know that some families are better set up for the current situation with resources, space, time and so on. We also know that some schools are better adapted to this current era of remote teaching – not just having the facilities in place but more importantly students being familiar with online learning and accessing work and support in this way.
I am Head of Science in a comprehensive school in Southampton. We are an excellent school, and I am very lucky to have a fantastic set of staff in my department teaching wonderful students. But we, as a school, had never really invested either time, effort or money into online learning in the same way as some others. We have a website, but no VLE (virtual learning environment). Homework is set and written down in a paper planner, not tracked on an app. This meant that when schools closed and we had almost no time to get ready, we didn't have a ready-made option ready to go.
I am sure I'm not alone in being impressed and inspired at the amount of options that are available to support students and teachers in this time, but that quantity can be daunting – what to choose? How do we know what will be right for us, and our students, without time to trial things? Importantly, there isn't much chance to get feedback from students on how they are finding things, so I was keen to go low risk at least initially.
For the first two weeks I had all teachers in my team set assignments using Seneca Learning that consolidated topics covered earlier in the year. In line with my low-risk preference, this had the advantage of not being too much for the students to manage (no new topics to be covered… yet) and familiar to the teachers as we had used Seneca for a few years in Key Stage 4 (14 -16 year olds ) . We set up classes for the Key Stage 3 (11 to 14 year olds) groups who had not used it before, posted instructions on the school website along with the work being set by all the other subjects, and waited to see what would happen.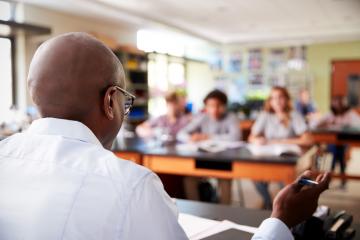 Over that first fortnight before the Easter 'holiday', around 75% of students in Key Stage 3 signed up to Seneca, joined the group and at least started completing the assignments set. Around half did all the work set. This was a lower success rate than for our Key Stage 4 classes which gave me the idea that maybe familiarity was important to students in getting tasks done. I decided that rather than spend time researching and choosing a different platform to try and engage more students, we would instead work as a team to make what we were using more effective. The plan (hope?) was that over time, students would become more familiar and engage more. This was backed up by speaking to other Heads of Department across my school – there was a definite trend in subjects continuing to use something the students had used before being more successful in getting the students to complete work being set.
Towards the end of the second week, we had a department meeting (online, of course) to decide what we would do longer term. We knew we had to start looking at new topics but looking at our curriculum map there were some topics coming up that we weren't happy teaching remotely. This might because of complexity, practical work needing to take place or a lack of suitable online resources to use. We looked further ahead and identified topics that we were comfortable preparing remote learning for. One teacher was responsible for the work being set for each year group to make things more efficient. We agreed on a common format for the work and how it would be sent to students, in line with the whole school expectations that were now being made clear by our senior leadership team.
So far, things have been working well. Each week we continue to see a greater engagement from students. We are available during timetabled lesson slots on Microsoft Teams to support students and respond to questions and are also answering emails whenever we can. We are not teaching lessons as such but have started to look at using voice-only over Microsoft Teams to respond to student queries better than by typing a response. Today, I am going to try modelling an experiment using an online simulation and screen share.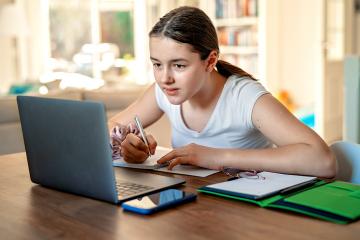 During all of this, I have been conscious that what students are experiencing at home is going to vary hugely. They may have their own laptop, they may only be accessing things through a phone, they may not have a printer, they might be sharing a device with parents or siblings… We have tried to not only understand these things but tell students we understand them, reassuring them that if they can't get everything set done that is OK. Students could well be anxious about falling behind, and we have done our best to keep the message clear of do what you can, when you can, and ask if you need support.
The experience is different for teachers too, of course. If you live alone compared to if you have children for example. I am fortunate that my colleagues are a terrific team and understand that we all need to do what are expecting from the students – do what you can, when you can. We have regular catch up meetings (twice weekly) where we allocate tasks and workload according to how things are going. So far, so good and I can't say how grateful I am to my team for everything they have done in the past few weeks.
Who knows how long this will last, and what the new normal might be when we return? What I do know is that when we return students, and staff, will have enough worries without stressing about trying to catch up immediately. My priority will be on reasserting expectations, routines and so on, then looking at what we can do to do the best by our students. We are all in the same situation, even if our experience of it is varying hugely, and we can't do any more than the best for our students.
To summarise, my top tips for dealing with setting work if you don't have an established online platform to use are:
Make a choice and stick to it – better to make something work and get students used to it then keep chopping and changing. Students have enough to get used to. They have lots of other subjects as well, not just yours, that they need to cope with so have as much consistency as you can.
Identify topics that can be learnt remotely, and adjust your curriculum planning accordingly. Be careful around sequencing – are students ready for that topic if has changed place in your plans?
Be realistic and clear with expectation for students. Access to devices to do work may not be straightforward, so they might not be able to do all you want them to do and it will be very difficult to know when they are working. Give them opportunities to contact you and let you know how they are getting on – we invite them to 'like' comments we post on Microsoft Teams for example, just to say they have got the work and are getting on fine.
Don't expect to get everything back to normal as soon as schools start to return and do what you can to avoid adding more pressure and stress on to students and their families.
Euan Douglas is Head of Science at Saint George Catholic College, Southampton. He leads the Science Learning Partnership for Hampshire & Isle of Wight and is a member of the ASE 11-19 Committee.