Free Primary Resource: Shower your classrooms with educational activities on the safety of fireworks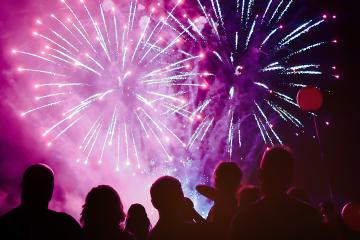 As the fireworks season approaches, ASE has teamed up with The Office for Product Safety and Standards, to help primary teachers deliver a vast array of learning experiences on the safety of fireworks, correctly and responsibly.
The guidance, which has been created by our very own primary science experts, covers an array of theoretical and practical activities that can be incorporated quickly and effectively into a lesson plan. From fun-filled activities and observations all the way to discussions and a little bit of role play, the one-stop hub of guidance will help you to provide students with 'hands on' and interactive materials, encouraging students to think critically about fireworks safety.
The document also features additional background information on other non-science related subjects around fireworks, and a rundown of the recent changes to the law regarding the sale and use of fireworks.
If you would like to have quick access to lesson plans easier in the next week, you can view and download the guidance below.