GCSE results announcement – August 2021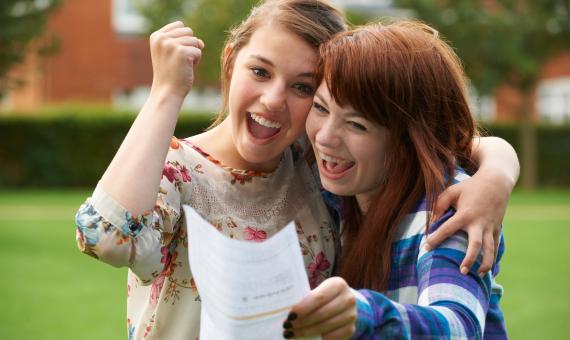 We extend our congratulations and thanks to science teachers and leaders for their dedication and professionalism in supporting this year's qualifications process resulting from the second year of examination cancellations due to Covid-19.
Biology, chemistry, physics and science double award all featured in the top 10 increases in GCSE entries this year, with increases of 3.3%, 3.9%, 4.0% and 2.0% respectively. This compares to an overall increase in entries of 0.9% compared to 2020.
Following the well documented flaws in the algorithm used to standardise grades in 2020, we have welcomed the confidence that has been placed on schools and colleges to lead on this year's assessments. We are proud to recognise the professional judgement of teachers in determining fair, accurate and holistic assessment grades, drawing on the full range of evidence available. We also recognise though the immense strain that this has put on our community and urge Ofqual to carry out a review of this year's examinations process to understand both what has worked well and where there have been difficulties. This will be important regardless of the plans for next year's examinations process, to help ensure that future assessment systems are as robust as possible.
Given the well documented issues with last year's assessment algorithm in exacerbating gaps in attainment between different groups of students, it has been reassuring to see that in general, modelled gaps between different groups have been stable from 2019-2021, although we note with some concern that the gap between students eligible for free school meals (FSM) and non-FSM students has widened by 1/10th of a grade when controlling for prior attainment. Tackling inequality in education remains a major concern to us all.
Commenting on today's results, Hannah Russell, Chief Executive of the ASE said;
"In what has been another challenging and unprecedented year for schools and colleges, today's results provide an opportunity both to recognise the achievements of students receiving their grades and also the efforts and professionalism of science teachers and leaders, who have invested so much time and care in putting together teacher assessed grades. Thank you for rising to the challenge."