GCSE results announcement - 20 August 2020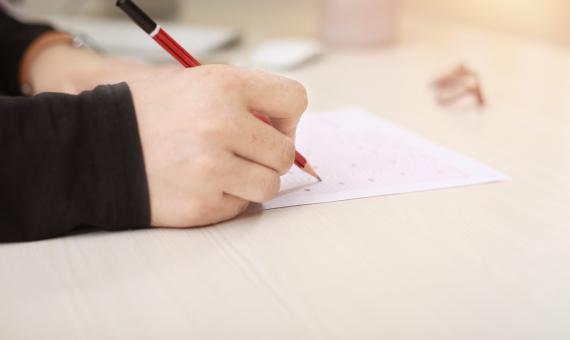 We extend our congratulations and thanks to their science teachers and leaders for their dedication over the last two years and their professionalism in supporting this year's qualifications process resulting from the cancellation of examinations due to Covid-19.
As unfortunate and not entirely unpredictable flaws in the algorithm used to standardise grades compared to previous years have come to light, impacting negatively on some students, and disproportionately so those from disadvantaged backgrounds, , we reiterate our welcome of the confidence that Ofqual, SQA and JCQ have rightly placed on schools and colleagues to make considered centre assessment grades. We are proud to recognise the professional judgement of teachers in determining fair, accurate and holistic assessment grades and ranked ordering of students, drawing on the full range of evidence available and moderated by consensus.
Whilst we recognise that overall results awarded this year do not enable comparison with previous years, we consider that the 2020 results are the fairest outcome for students given the circumstances. We remain concerned about the impact that these results will have on comparability across years, associated fairness, allocation of university places for courses starting this autumn and the implications for students preparing for examinations in 2021 and potentially beyond. We call upon the government and Ofqual to consider at an early stage how to avoid these students being disadvantaged, compared to both the current cohort and to other years, in their preparedness for and opportunities to move onto the next steps of their education or career.
Tackling inequality in education remains a major concern to us all. Addressing inequality should be at the heart of our reiterated call for a wider review of this year's qualifications process in an effort to make our examinations system more robust, credible and just going forward. The review should be grounded in the principles of the functions of educational assessment, the impact on in individuals and their futures, and explore the role of moderated teacher assessment. The review should also consider how other countries have managed the 2020 examinations process.
Commenting on today's results, Hannah Russell, Chief Executive of the ASE said;
'In what has been the strangest of results seasons in the strangest of years, today's results provide an opportunity both to recognise the achievements of students receiving their GCSE grades and also the efforts and professionalism of science teachers and leaders, who have invested so much time and care in putting together centre assessed grades over the past few months. Thank you for rising to the challenge as always. We are proud to be part of your community.'